Burley: Expect personnel changes for Germany
While examining Raf Honigstein's projected XI for Germany against Sweden, the FC crew explain why Joachim Low needs to make changes to his lineup.
Gomez: Weird atmosphere in German camp
Germany's Mario Gomez admits that the team are feeling the pressure to qualify for the World Cup round of 16 after their Mexico defeat.
Burley: Germany missing a dynamic player like Sane
Craig Burley believes if Germany are to rebound from their "Mexico wake-up call", they'll need to rethink both their tactics and starting XI.
Marquez to Mexico fans: Let us rest
Mexico's Rafa Marquez thanks El Tri fans for their support outside the team's hotel in Rostov-on-Don ahead of their clash with South Korea.
Can Mexico assume the role of protagonist vs. South Korea?
ESPN FC's Sebi Salazar and Herc Gomez discuss the magnitude of South Korea-Mexico for Juan Carlos Osorio and who the difference maker could be for El Tri.
Chicharito has football running through his blood
Chicharito reflects on difficult points in his career and relives the moment he matched his grandfather's World Cup feat 56 years later.
Marshall: Mexico must remain level-headed against South Korea
ESPN's Tom Marshall discusses why Mexico must refocus after their Germany win to beat South Korea.
Would point deductions curb Mexican fans' chants?
The Sportscenter Mexico crew discuss El Tri's latest fine for "discriminatory and insulting chants" against Germany and how to stop them.
Gomez: Mexico's Layun key against South Korea
ESPN FC's Sebastian Salazar and Herculez Gomez believe Miguel Layun's versatility can be pivotal to helping Mexico overcome South Korea.
Osorio: Mexico must be the protagonists
ESPN's John Sutcliffe speaks to Juan Carlos Osorio who hopes Mexico can be the protagonists against South Korea.
All Access: Mexico's World Cup training session
ESPN FC's Herc Gomez takes you behind-the-scenes of what it's like to cover Mexico at the World Cup.
Fabian to start vs. South Korea, Lozano bound for Barca?
ESPN FC's Seb Salazar and Herc Gomez address Hirving Lozano to Barcelona rumours and delve into Juan Carlos Osorio's potential starting XI versus South Korea.
Trending videos
Ricardo Ortiz: Messi was not born to play for Argentina
ESPN announcer Ricardo Ortiz joins the FC crew to discuss Argentina's World Cup, the problems with Jorge Sampaoli and his sympathy for Lionel Messi.
Extra Time: Messi vs. Ronaldo, Neymar's antics and more
The guys respond to your tweets about Jorge Sampaoli, Messi vs. Ronaldo, Isco vs. Coutinho, Switzerland's first goal and Neymar's non-penalty.
World Cup Predictor: Will Germany get past Sweden?
ESPN FC's Stewart Robson and Alexis Nunes take on the World Cup Predictor ahead of Belgium-Tunisia, South Korea-Mexico and Germany-Sweden.
'We're looking forward to playing difficult cricket' - Virat Kohli
The India captain says he is 'raring to go' after a small break and talks about the preparations for the England Test series
Robson: Shaqiri provides the flair for Switzerland
Despite Serbia controlling play early, the organization of Switzerland led to two second-half goals to give them a deserving win.
Kvitova advances to Birmingham semi-finals
Petra Kvitova kept her title defense going after defeating Julia Goerges 6-1 6-4 to make the semi-finals of the Nature Valley Classic.
Yasir Shah returns to Pakistan's ODI squad
All the top stories from around the world in our round up
Robson: Rohr's tactical switch paid off for Nigeria
ESPN FC's Stewart Robson breaks down the adjustments Gernot Rohr made to help Nigeria overcome Iceland and blow Group D wide open.
Project Russia: "Who is the GOAT?" Messi, Ronaldo, Pele, Maradona
Charlie Gibson sets out to find the answer to the question on everyone's lips - who is the GOAT???
Unhappy Argentina fans react to Croatia defeat
Argentina fans react to 3-0 loss against Croatia.
Messi looked a 'broken man' in Croatia defeat
The FC crew lay into Jorge Sampaoli and inspect Lionel Messi's negative demeanour after Argentina's embarrassing defeat to Croatia.
Was Neymar's emotional display after goal too much?
Neymar let his emotions show after scoring for Brazil against Costa Rica, leading the FC crew to debate whether the display was over the top.
A quick portrait of Neymar's emotions
ESPN's Dalton Cara perfectly captures Neymar's emotions following Brazil's emphatic late win over Costa Rica.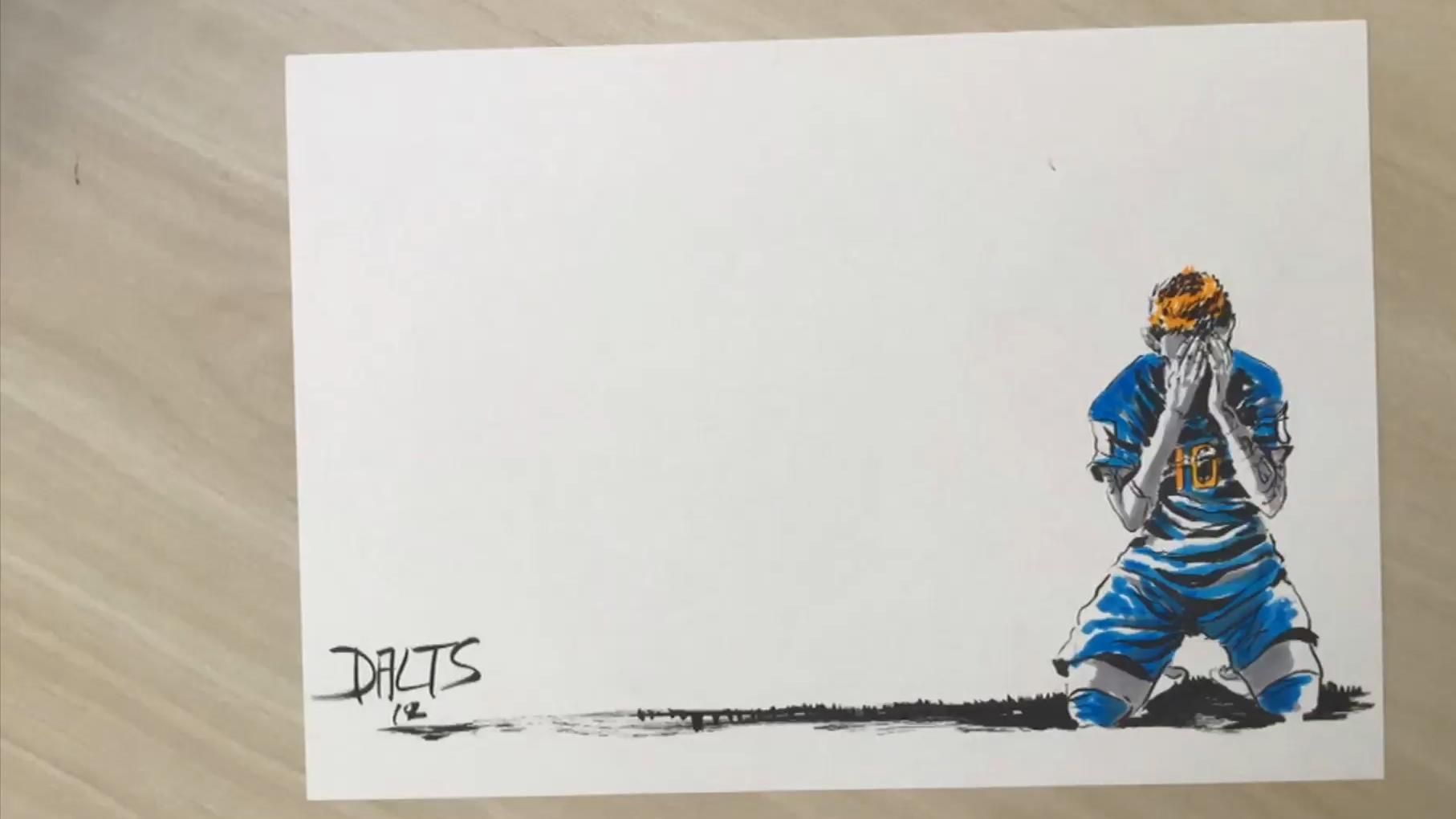 Mariner: Douglas Costa made Brazil brighter
Paul Mariner and Alexis Nunes share their thoughts on Douglas Costa's performance which helped Brazil get a late win against Costa Rica.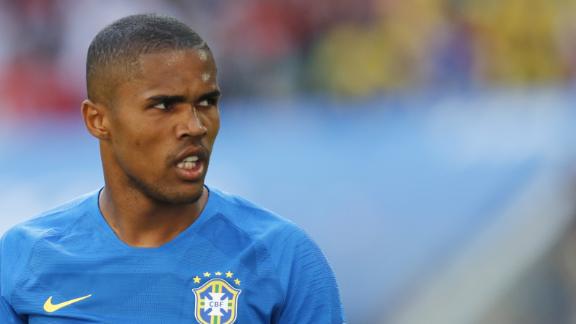 Customise ESPN
ESPN

Predict the results of all the matches for the World Cup in Russia, challenge your friends, and win exciting prizes.

Getty

The 2018 World Cup stories of ESPN's Jayaditya Gupta, updated as he takes in more of the sights and sounds of the host country Russia.

ESPN

Full list of nominees and all the related stories of the 2017 ESPN.in sports awards

AP Photo/Martin Meissner

Want to watch live sport on TV but not sure on what channel and at what time? Here's your one-stop guide to the what, where and when of watching the best of sport on Indian television.

EPA/TATYANA ZENKOVICH

Get the 2018 French Open tennis tournament's dates, TV schedule, news coverage, live scores and results on ESPN.

Manchester City FC/Man City via Getty Images

Results and scores from the Premier League, Champions League, La Liga, English football league and more.

FREDERIC J. BROWN/AFP/Getty Images

Live scores, results and upcoming fixtures

SAEED KHAN/AFP/Getty Images

Commonwealth Games 2018 Results - India

Sutton Images

Saeed Khan/AFP/Getty Images

Latest scores and results from ATP and WTA tours

Ron Gaunt / BCCI / SPORTZPICS

Welcome 2018! This will be another busy and exciting year in the world of sports -- with the football World Cup in Russia promising to be the icing on the cake. Here's what to look out for and when.

David Ramos/Getty Images

The January transfer window is closed; here are all the completed deals.

John Powell/Liverpool FC via Getty Images

Keep track of all the important upcoming fixtures in the Premier League, Champions League, La Liga and more.

Matthew Peters/Man Utd via Getty Images

Updated tables from Premier League, La Liga, Serie A, Bundesliga and other major global leagues

Alberto Pezzali/Pacific Press/LightRocket via Getty Images

Clive Brunskill/Getty Images

KARIM JAAFAR/AFP/Getty Images

Keep track of the complete ATP and WTA calendars.

Madhu Kapparath

Football has been more than a sport for India's north-east region; it has given people an identity. And Aizawl's stunning I-League run offers a lesson in building the sport from the grassroots.

Dave Merrell

We polled our top writers and analysts to rank the best players and managers in world football. Here are their selections. It's #FC100.
Adrian Murrell/Allsport

ESPN remembers the past through the course of India's 500th Test.