Shaka Hislop's caveat to Man United about Arturo Vidal
Shaka Hislop offers a word of caution to Man United about Arturo Vidal after saying a move for the Bayern midfielder makes sense.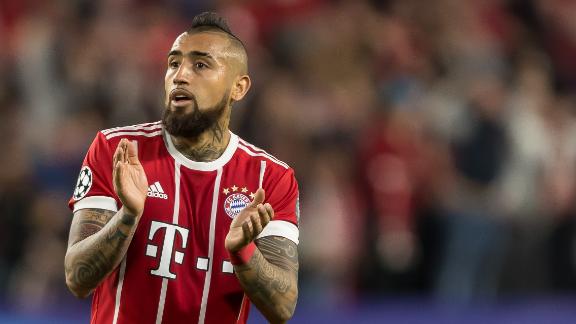 Mourinho worried about Man United's threadbare squad
Jose Mourinho isn't thrilled about not having several first-team players at his disposal as Man United embark on their preseason tour in the U.S.
Ibrahimovic: Pogba answered his critics
Zlatan Ibrahimovic believes former Manchester United team-mate Paul Pogba answered his critics as his France side won the 2018 FIFA World Cup.
Robson: Mourinho took a dig at Pogba in press conference
Stewart Robson reads between the lines of Jose Mourinho's press conference comments on Paul Pogba and feels his compliments were backhanded.
Dawson: Pressure on Man United to bolster squad
ESPN FC's Rob Dawson discusses Manchester United's needs in the transfer window and what to expect from Paul Pogba when he returns.
Is Willian a better fit at Man United or Barcelona?
With Barcelona launching another bid for Man United target Willian, Shaka Hislop assesses where the Chelsea winger fits best.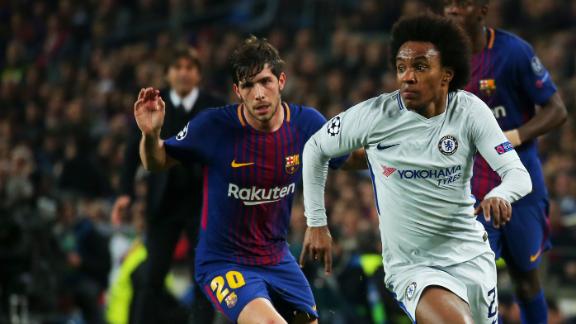 Could Fabinho actually convince Mbappe to join Liverpool?
Shaka Hislop explains why a text from former teammate Fabinho would never be a deciding factor if Kylian Mbappe decided to join Liverpool.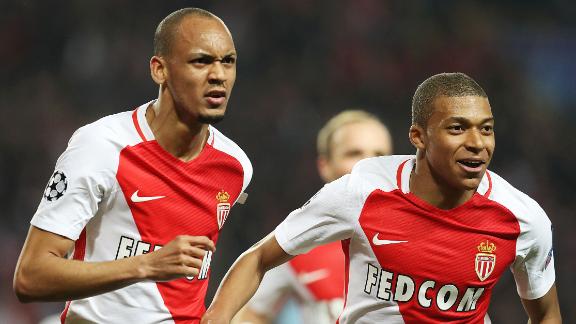 Tiger: Open title 'definitely within reach'
Woods says he didn't have a bad swing on Saturday until his drive on the 18th hole.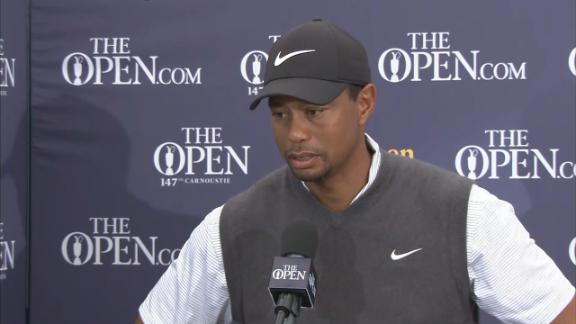 German Grand Prix
Qualifying
Manjrekar: Kohli should be careful cover driving in England
Sanjay Manjrekar demonstrates the subtle adjustments that Indian batsmen should make against the moving ball in England
Trending videos
'If I didn't love cricket, I would've already retired' - David Warner
At his Darwin Strike League match, David Warner spoke candidly about his future after the ball tampering incident
Why the next 18-to-24 months are important for Pulisic
With top Premier League clubs reportedly interested in Christian Pulisic, the FC crew assess whether he would benefit from staying at Dortmund.
Darke: 2018 the best World Cup of modern era
Ian Darke shares his memories from his trip to Russia for the World Cup, and the FC crew discuss what made the 2018 tournament so entertaining.
Extra Time: Morata back to Real? Overlooked Prem stars?
The guys respond to your tweets about Alvaro Morata, the best Premier League players outside the top six and their favourite leagues to watch.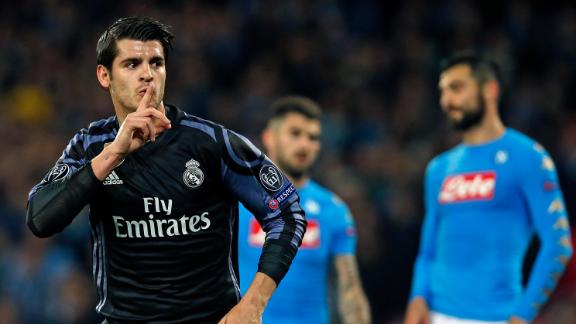 Henman: Murray was right to miss Wimbledon
Former British number one Tim Henman believes Andy Murray was right to miss Wimbledon this year as he recovers from hip surgery.
Red Bull confident of good German GP race pace
Red Bull's Daniel Ricciardo and Max Verstappen hope to be competitive in Germany, despite Ricciardo starting from the back of the grid.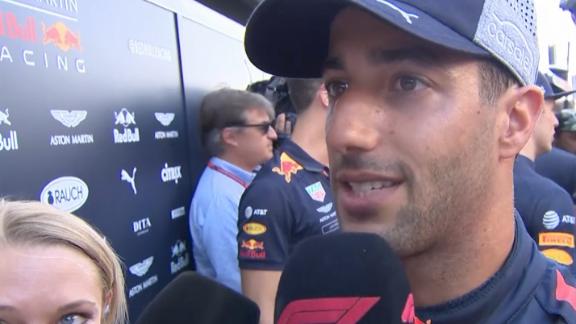 Thousands of fans welcome Griezmann home
Thousands of people packed the streets of Macon, the home of Antoine Griezmann, to welcome France's World Cup winner.
Is PSG the best place for USMNT's Tim Weah?
After Tim Weah's goal in PSG's loss to Bayern Munich, the FC crew examine the USMNT youngster's development and his future with the French giants.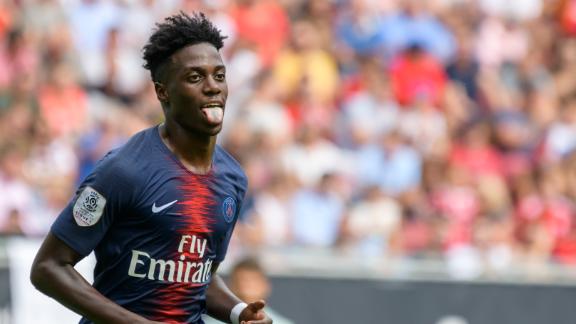 Bayern Munich 3-1 PSG: Martinez sparks second-half rally
Bayern Munich came back from a 1-0 half-time deficit to beat PSG 3-1 in their opening International Champions Cup match.
Zirkzee connects for Bayern Munich's third
Zirkzee connects for Bayern Munich's third
Sanches' stellar free kick puts Bayern on top
International Champions Cup: Renato Sanches (68') Bayern Munich 2-1 PSG
Martinez's header equalizes for Bayern Munich
International Champions Cup: Javi Martinez (60') Bayern Munich 1-1 PSG
Weah slots in PSG's opener vs. Bayern Munich
International Champions Cup: Timothy Weah (31') Bayern Munich 0-1 PSG
Buffon makes sprawling save to keep PSG level
International Champions Cup: Gianluigi Buffon (13') Bayern Munich 0-0 PSG
Customise ESPN
Getty

The 2018 World Cup stories of ESPN's Jayaditya Gupta, updated as he takes in more of the sights and sounds of the host country Russia.

ESPN

Full list of nominees and all the related stories of the 2017 ESPN.in sports awards

AP Photo/Martin Meissner

Want to watch live sport on TV but not sure on what channel and at what time? Here's your one-stop guide to the what, where and when of watching the best of sport on Indian television.

EPA/TATYANA ZENKOVICH

Get the 2018 French Open tennis tournament's dates, TV schedule, news coverage, live scores and results on ESPN.

Manchester City FC/Man City via Getty Images

Results and scores from the Premier League, Champions League, La Liga, English football league and more.

FREDERIC J. BROWN/AFP/Getty Images

Live scores, results and upcoming fixtures

SAEED KHAN/AFP/Getty Images

Commonwealth Games 2018 Results - India

Sutton Images

Saeed Khan/AFP/Getty Images

Latest scores and results from ATP and WTA tours

Ron Gaunt / BCCI / SPORTZPICS

Welcome 2018! This will be another busy and exciting year in the world of sports -- with the football World Cup in Russia promising to be the icing on the cake. Here's what to look out for and when.

Getty

The summer transfer window is well and truly open. Check out the completed moves from all the major leagues.

John Powell/Liverpool FC via Getty Images

Keep track of all the important upcoming fixtures in the Premier League, Champions League, La Liga and more.

Matthew Peters/Man Utd via Getty Images

Updated tables from Premier League, La Liga, Serie A, Bundesliga and other major global leagues

Alberto Pezzali/Pacific Press/LightRocket via Getty Images

Clive Brunskill/Getty Images

KARIM JAAFAR/AFP/Getty Images

Keep track of the complete ATP and WTA calendars.

Madhu Kapparath

Football has been more than a sport for India's north-east region; it has given people an identity. And Aizawl's stunning I-League run offers a lesson in building the sport from the grassroots.

Dave Merrell

We polled our top writers and analysts to rank the best players and managers in world football. Here are their selections. It's #FC100.
Adrian Murrell/Allsport

ESPN remembers the past through the course of India's 500th Test.