Poland 0-3 Colombia: James & Co. dismantle Poland
Poland's first World Cup in 12 years ended with a whimper, as a James Rodriguez masterclass guided Colombia to a 3-0 win in Kazan.
Are Colombia destined to make it out of Group H?
Following Colombia's convincing 3-0 win over Poland, the FC crew assess Los Cafeteros' chances of beating Japan and advancing to the round of 16.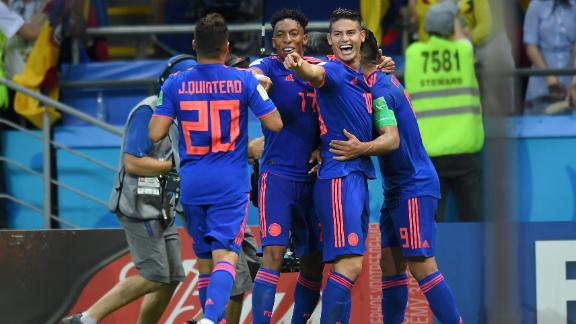 England 6-1 Panama: Harry Kane hat trick
England dominated with a five-goal outburst in the first half and Harry Kane completed his hat trick in the second half en route to a 6-1 win over Panama.
Mariner: England need to ride momentum vs. Belgium
Paul Mariner reveals his grades for England's starting XI vs. Panama and explains why they can't let up despite having already advanced.
Matchday 11: Kane and James shine bright
Harry Kane and England scored early and often, Japan cancelled out Sadio Mane and Senegal and James Rodriguez added to his impressive World Cup resume.
Nicol: England's defence yet to be tested after 2 games
England may have made it look easy against Panama, but Stevie Nicol cautions the Three Lions to not get carried away ahead of their crunch clash with Belgium.
Marcotti: History made by both England & Panama
Gab Marcotti details how the "luckiest goal" of Harry Kane's career put him in elite company and Panama making history despite England winning 6-1.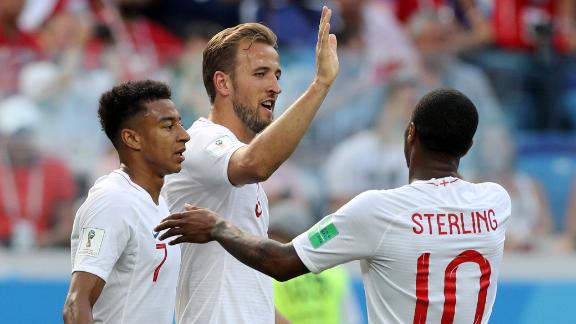 Watch LIVE: West Indies vs Sri Lanka, 3rd Test (Day 2)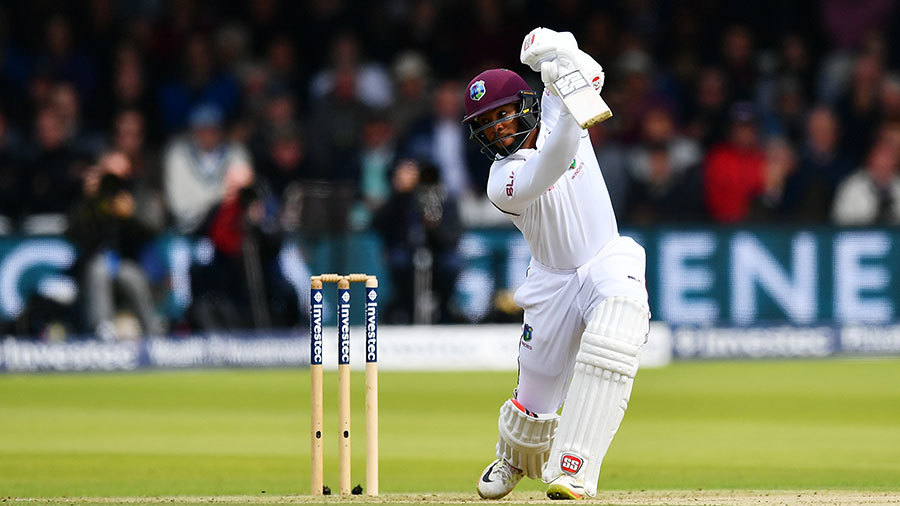 Social story of the French Grand Prix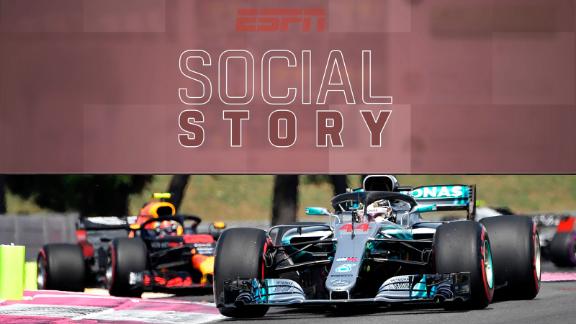 Fitness concerns
India news
Japan 2-2 Senegal: Blue Samurai battle back
Sadio Mane scored the first World Cup goal of his career but Japan overcame a deficit on two occasions to earn a point in a 2-2 draw.
Will lapses in concentration come back to bite Senegal?
After Senegal were pegged back twice by Japan, ESPN FC's Stevie Nicol questions whether they can resolve their defensive issues to advance from the group.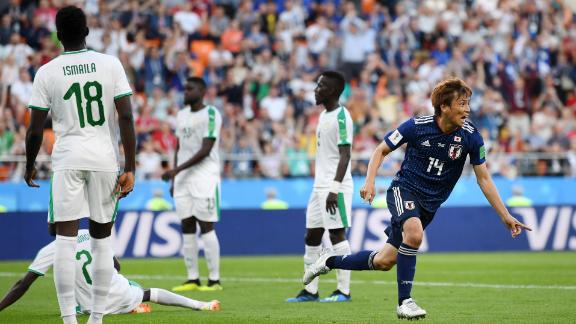 Trending videos
Vettel: I could have done better with a worse start
Sebastian Vettel, Kimi Raikkonen and Max Verstappen react to the first lap drama at the French Grand Prix.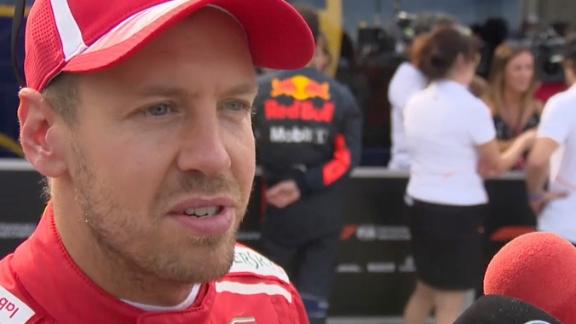 Hamilton enjoys his 'quiet afternoon'
Lewis Hamilton looks back on his victory at the French Grand Prix and a return to the top of the championship.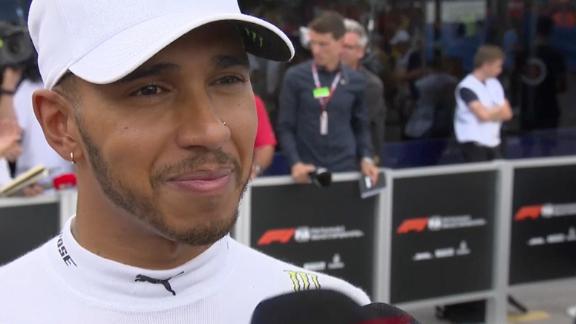 Extra Time: Best World Cup goal, Belgium's chances and more
The guys respond to your tweets about Nigeria vs. Argentina, Belgium's chances of winning, respect for Romelu Lukaku and the World Cup's best goal.
Djokovic: Returning to an ATP final feels special
Novak Djokovic said returning to his first ATP Tour final in nearly a year took a lot of patience and trust in the rebuilding process.
Are Belgium likelier World Cup winners than Germany?
Belgium's hot start at the World Cup leads the FC crew to examine their status among the contenders and whether they can go farther than Germany.
Project Russia: Becoming a Mexico fan
Tag along with ESPN in the latest episode of Project Russia and get a taste of what takes to be a true Mexico supporter.
Gomez: Mexico must keep their foot on the pedal
With Group F still wide open after Germany's late heroics, Seb Salazar and Herc Gomez feel Mexico must keep full steam ahead versus Sweden.
Mark Ogden's takeaways from Germany's stunning comeback
ESPN FC's Mark Ogden offers his instant analysis from outside Fisht Stadium in Sochi following Germany's last-gasp win over Sweden.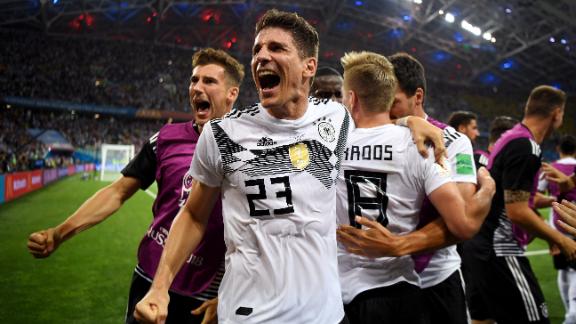 'We're looking forward to playing difficult cricket' - Virat Kohli
The India captain says he is 'raring to go' after a small break and talks about the preparations for the England Test series
Customise ESPN
ESPN

Predict the results of all the matches for the World Cup in Russia, challenge your friends, and win exciting prizes.

Getty

The 2018 World Cup stories of ESPN's Jayaditya Gupta, updated as he takes in more of the sights and sounds of the host country Russia.

ESPN

Full list of nominees and all the related stories of the 2017 ESPN.in sports awards

AP Photo/Martin Meissner

Want to watch live sport on TV but not sure on what channel and at what time? Here's your one-stop guide to the what, where and when of watching the best of sport on Indian television.

EPA/TATYANA ZENKOVICH

Get the 2018 French Open tennis tournament's dates, TV schedule, news coverage, live scores and results on ESPN.

Manchester City FC/Man City via Getty Images

Results and scores from the Premier League, Champions League, La Liga, English football league and more.

FREDERIC J. BROWN/AFP/Getty Images

Live scores, results and upcoming fixtures

SAEED KHAN/AFP/Getty Images

Commonwealth Games 2018 Results - India

Sutton Images

Saeed Khan/AFP/Getty Images

Latest scores and results from ATP and WTA tours

Ron Gaunt / BCCI / SPORTZPICS

Welcome 2018! This will be another busy and exciting year in the world of sports -- with the football World Cup in Russia promising to be the icing on the cake. Here's what to look out for and when.

David Ramos/Getty Images

The January transfer window is closed; here are all the completed deals.

John Powell/Liverpool FC via Getty Images

Keep track of all the important upcoming fixtures in the Premier League, Champions League, La Liga and more.

Matthew Peters/Man Utd via Getty Images

Updated tables from Premier League, La Liga, Serie A, Bundesliga and other major global leagues

Alberto Pezzali/Pacific Press/LightRocket via Getty Images

Clive Brunskill/Getty Images

KARIM JAAFAR/AFP/Getty Images

Keep track of the complete ATP and WTA calendars.

Madhu Kapparath

Football has been more than a sport for India's north-east region; it has given people an identity. And Aizawl's stunning I-League run offers a lesson in building the sport from the grassroots.

Dave Merrell

We polled our top writers and analysts to rank the best players and managers in world football. Here are their selections. It's #FC100.
Adrian Murrell/Allsport

ESPN remembers the past through the course of India's 500th Test.