At this point, it's the only question worth asking: Who will win Saturday night's welterweight world title fight between Lucas Matthysse and Manny Pacquiao? Our experts make their picks.

Dan Rafael
ESPN.com
Pacquiao by decision
Good fight between two exciting fighters, but it's hard to pick against Pacquiao, who deserved the win in his previous fight against Jeff Horn. Matthysse didn't look good in his fight in January. Pacquiao hasn't had a KO since 2009, so I will go with Pacquiao by decision.
---
Nick Parkinson
ESPN UK
Pacquiao by decision
Pacquiao showed signs of decline in his previous fight, and his political career now takes up a lot of his time. But he will just about have enough in his legs to subdue Matthysse in a close decision.
---
Teddy Atlas
ESPN TV
Pacquiao by decision
Pacquiao wins a sloppy and ugly decision between two used-up relics.
---
Nigel Collins
ESPN.com
Pacquiao by decision
If Pacman has the legs, he can outmaneuver Matthysse by boxing on the outside and employing a darting in-and-out attack. Staying in the pocket too long or standing toe-to-toe would be inviting disaster.
---
Mark Kriegel
ESPN TV
Pacquiao by KO
Pacquiao is old, but so is Matthysse. Manny has lost some quickness, but he's still a lot quicker than Matthysse -- not to mention busier -- something that wouldn't be lost on the judges in Malaysia. Matthysse has that dangerous right hand, but he's no Juan Manuel Marquez. Jeff Horn found a way to bully Pacquiao, but Matthysse won't be able to. They're the same size. I take Manny by late stoppage, his first since Miguel Cotto in 2009.
---

Julio Cesar Chavez
ESPN Deportes/A Los Golpes
Pacquiao by KO
I pick Pacquiao. He is a tenacious fighter who throws many punches. Age does not forgive, but I still think Pacquiao wins by knockout.
---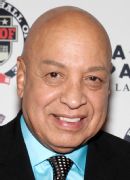 Joe Cortez
ESPN Deportes
Matthysse by TKO9
Pacquiao is going to have difficulties against Matthysse, who brings good boxing skills and great punching power. I believe that Manny will lose by a TKO around the ninth round.
---
Eric Raskin
HBO Boxing
Pacquiao by decision
Although Pacquiao is in steep decline and it wouldn't surprise me in the least to see him end up face-down against a puncher such as Matthysse, my suspicion is that he's still quick and versatile enough to outbox the Argentine, who is, conveniently for Pacquiao, past his best as well. Manny hasn't scored a knockout in nearly nine years, and that streak isn't about to end. Pacquiao by competitive but clear decision.
---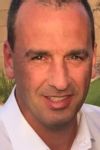 Charles Moynihan
ESPN Bureau Producer
Matthysse by decision
Although Pacquiao galvanized a generation of boxing fans with his diversified skill set, he is in the twilight of his career. Matthysse has more to fight for.
---
Salvador Rodriguez
ESPNdeportes.com
Pacquiao by decision
It's true that Pacquiao isn't the great Pacman of old, but his speed and footwork are made to punish Matthysse's body. The Argentinian has power but not the timing to put Manny on the canvas. I see Pacquiao winning by points.
---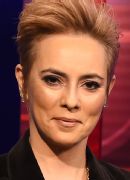 Claudia Trejos
ESPNdeportes.com
Pacquiao by decision
This will be a fan-friendly bout since both fighters will come to fight. Although both fighters have seen better days, they are well seasoned with ample experience against very good opposition. This fight will go the distance, and I see Pacquiao using his speed to overcome a hard-hitting Matthysse by decision.
---
Bernardo Pilatti
ESPNdeportes.com
Pacquiao by decision
Neither fighter is at his best, and for the loser, it could be the last fight of his career. Matthysse has the belt, but he has not looked good since losing to Viktor Postol. Pacquiao looks strong, maintains his speed, fights in friendly territory, looks motivated and is the favorite. It's hard for him to knock out anybody these days, but he should win on the cards.
---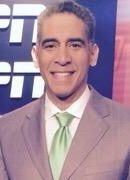 Leopoldo Gonzalez
ESPN Deportes/Noche de Combates
Pacquiao by decision
Pacman will use his speed, angles and versatility to score a unanimous decision victory against "La Maquina" Matthysse.
---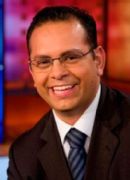 Pablo Viruega
ESPN Deportes/Noche de Combates
Pacquiao by decision
Pacquiao has more tools to come out with a victory over a tenacious Matthysse, who hasn't looked good in his past few fights. Pacquiao is not the same fighter he was a few years back, but his speed can surpass that of Matthysse, who must land a power punch to hurt Manny.
---
Carlos Nava
ESPNdeportes.com
Pacquiao by decision
Pacquiao is now 39 years old, but he is coming in rested against an opponent who, despite going through a rough patch, has won four of his past five fights. Manny still has the mobility and motivation, knowing that he won his most recent fight against Jeff Horn but was robbed by the judges. But above all, he has the heart of a true warrior to beat the Argentine.
---
Your take: