Trending
Where did Arsenal go wrong against Man City?
ESPN's Stewart Robson shares his analysis on where Unai Emery's Arsenal side fell short in their 2-0 loss to Manchester City at the Emirates.
Emery: Long process for Arsenal to reach Europe's elite
Arsenal's Unai Emery admits his side still have lots of work to do, as he aims to take the club back into Europe's elite.
Tevez excited to face Messi in Joan Gamper Trophy
Boca Juniors star Carlos Tevez is looking forward to playing against former Argentina teammate Lionel Messi in the Joan Gamper Trophy match at the Camp Nou.
Premier League in 90 Seconds: New season, same results
The Exploding Heads are here to tell you that the more changes a new football season brings, the more things stay the same.
How will Ronaldo and Juventus line up vs. Chievo?
Stewart Robson reveals his projected Juventus XI as Cristiano Ronaldo gets set to make his Serie A debut against Chievo.
Who's more important to Man United: Pogba or Mourinho?
The FC crew try to make sense of Paul Pogba's latest comments about Manchester United and choose who they would keep between him and Jose Mourinho.
David Silva retires from international football
David Silva has called time on his Spain career, retiring after 125 appearances over a 12-year span.
DC United 3-2 Orlando City: Rooney plays hero
Late game heroics from Wayne Rooney to set up Luciano Acosta gives DC United a crucial win over Orlando City to stay alive in the Eastern Conference playoff race.
Valverde: Dembele a great asset for Barcelona
Ernesto Valverde praises Ousmane Dembele's impact in the Spanish Super Cup, amid speculation about the Frenchman's future at the Camp Nou.
Extra Time: Benching Cech and the world's best striker
The guys respond to your tweets about Petr Cech, whether Aguero is the world's best striker and Klopp's continuous comments about Sergio Ramos.
Guardiola: Mendy needs to forget about social media
Pep Guardiola admits he finds Benjamin Mendy a frustrating player to manage, warning the Frenchman to lay off the social media.
Celebrating 5 years of ESPN FC...with mean tweets
In honour of ESPN FC's fifth anniversary, Dan Thomas reads some of the more interesting responses to his tweet marking the occasion.
Sevilla 1-2 Barcelona: Messi makes Barca history
Ousmane Dembele's wonder strike delivered the Spanish Super Cup for Barcelona as Lionel Messi broke the record for most trophies won at the club.
Dembele's thunderous strike gives Barca the lead
Spanish Super Cup: Ousmane Dembele (78') Sevilla 1-2 Barcelona
Pique taps in Messi's free kick to bring Barca level
Spanish Super Cup: Gerard Pique (42') Sevilla 1-1 Barcelona
Sarabia slots in the opener for Sevilla
Spanish Super Cup: Pablo Sarabia (9') Sevilla 1-0 Barcelona
PSG 3-0 Caen: Champions punish sloppy Caen
Neymar, Adrien Rabiot and Tim Weah took advantage of Caen's defensive lapses to give Paris Saint-Germain a win to kick off their Ligue 1 title defense.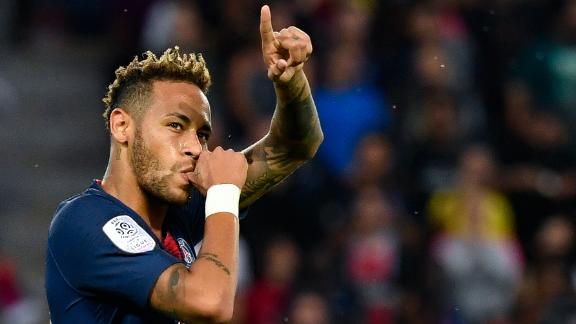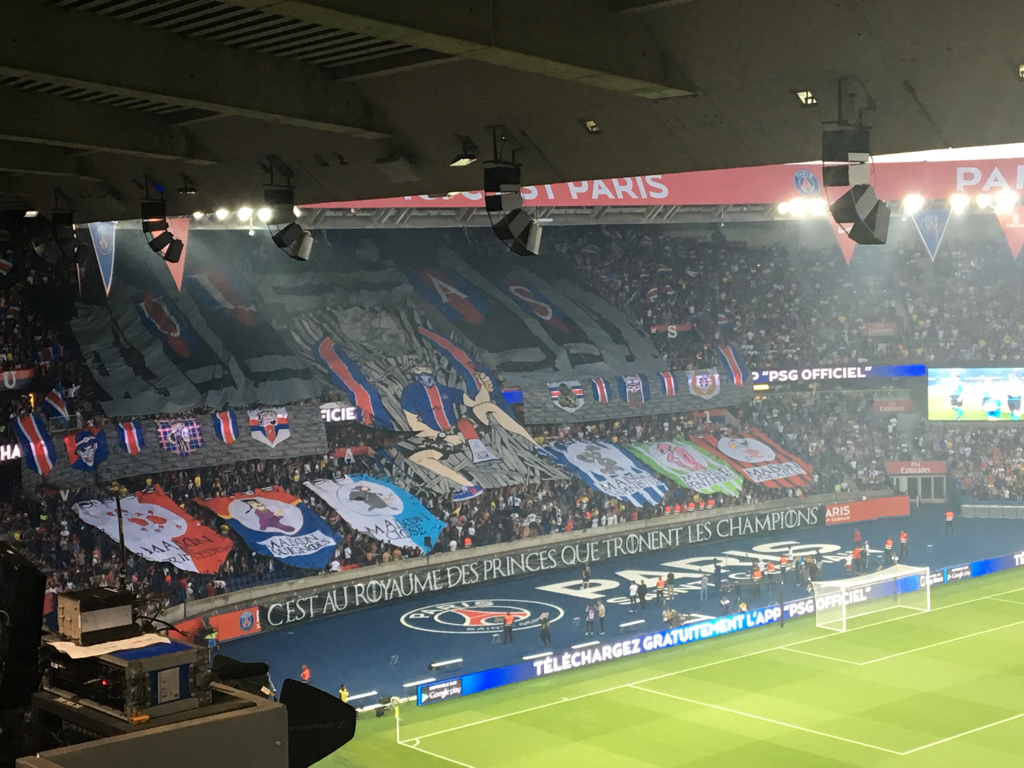 PSG's ultras mean business going into the new season!
Tim Weah scores first Ligue 1 goal for PSG
American international Tim Weah scores his first goal in Ligue 1 after subbing on for Neymar in PSG's opening match against Caen.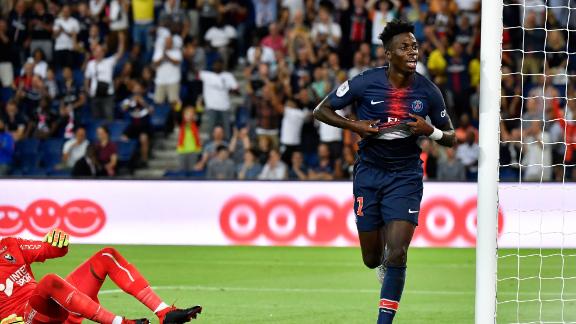 Mourinho: Pogba the first choice on penalties
Jose Mourinho says Paul Pogba was the penalty-kick taker of choice for Manchester United after Pogba converted in their win over Leicester City.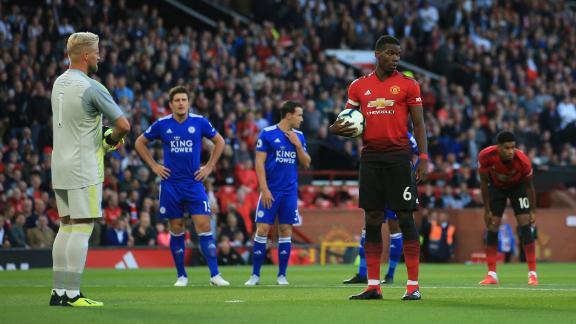 Customise ESPN
Getty

The 2018 World Cup stories of ESPN's Jayaditya Gupta, updated as he takes in more of the sights and sounds of the host country Russia.

Manchester City FC/Man City via Getty Images

Results and scores from the Premier League, Champions League, La Liga, English football league and more.

John Powell/Liverpool FC via Getty Images

Keep track of all the important upcoming fixtures in the Premier League, Champions League, La Liga and more.

Matthew Peters/Man Utd via Getty Images

Updated tables from Premier League, La Liga, Serie A, Bundesliga and other major global leagues

Getty

The summer transfer window is well and truly open. Check out the completed moves from all the major leagues.

Madhu Kapparath

Football has been more than a sport for India's north-east region; it has given people an identity. And Aizawl's stunning I-League run offers a lesson in building the sport from the grassroots.