Man United 1-1 Wolves: Moutinho strike frustrates United
Joao Moutinho's fantastic second-half goal was enough to give his Wolves side a deserved point at Old Trafford.
Pogba's 'best and worst' on display for Man United
Steve Nicol breaks down what impressed and frustrated him about Paul Pogba's performance in Manchester United's draw against Wolves.
Mourinho: Man United were lucky to even score in Wolves draw
Manchester United's Jose Mourinho insists he was more disappointed in his side's 1-1 draw against Wolves than during his 3-0 defeat to Tottenham.
Moutinho stunner brings Wolves level
Premier League: Joao Moutinho (53') Manchester United 1-1 Wolves
Fred bags first goal for Manchester United
Premier League: Fred (18') Manchester United 1-0 Wolves
Sir Alex Ferguson makes Old Trafford return
Sir Alex Ferguson was honoured by the club after returning to Old Trafford for the first time since having emergency brain surgery in May.
Trending
Ibrahimovic: 500 goals saved my new book
Zlatan Ibrahimovic reveals he couldn't have timed his 500th goal better.
Emery looking for a collective contribution from his strikers
Unai Emery has backed all of Arsenal's first-team strikers to contribute goals this season.
Extra Time: Ronaldo's red re-examined; Neymar overrated?
The guys respond to your tweets about a "backhanded compliment," Cristiano Ronaldo's red card and whether Neymar is overrated.
Griezmann 'may be serving, not dining' with Messi & Ronaldo
Craig Burley feels Antoine Griezmann's comments are a bit arrogant when he said he's at the same level as Lionel Messi and Cristiano Ronaldo.
Allegri searching for Ronaldo's best supporting cast at Juve
Juventus take on Frosinone on ESPN+ at 2:30 ET on Sunday. FC's Craig Burley assesses what Cristiano Ronaldo must do to rebound after his recent red card.
La Liga Predictor: Will Real Madrid & Barca remain unbeaten?
Alexis Nunes and Craig Burley square off in predicting some of the more notable fixtures during week 5 of La Liga.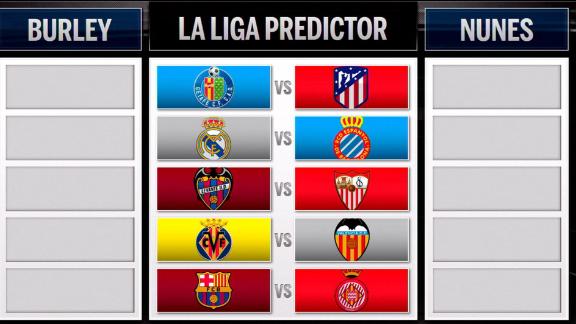 ESPN FC Best of the Week
Check out all the highs and lows from ESPN FC this week, including Peter Walton's stunning story, Stevie's new mailbox and more.
Juve unbeaten, Inter labouring & Milan chasing top 4
Gab Marcotti breaks down what to expect from Serie A's top clubs on Matchday 5. Be sure to catch all the action this weekend on ESPN+.
Is there a fallacy in Europa League's busy schedule?
ESPN FC's Stevie Nicol sides with Maurizio Sarri about the Europa League's tough schedule and what Alvaro Morata must do to rediscover his goalscoring form.
Infantino describes how transfer system can improve
In an interview with ESPN FC's Gab Marcotti, FIFA President Gianni Infantino details possible changes that could improve football's transfer system.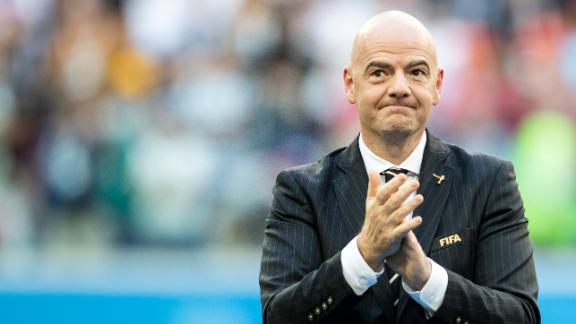 Customise ESPN
Michael Regan/FIFA via Getty Images

The 2018 World Cup stories of ESPN's Jayaditya Gupta, updated as he takes in more of the sights and sounds of the host country Russia.

Manchester City FC/Man City via Getty Images

Results and scores from the Premier League, Champions League, La Liga, English football league and more.

John Powell/Liverpool FC via Getty Images

Keep track of all the important upcoming fixtures in the Premier League, Champions League, La Liga and more.

Matthew Peters/Man Utd via Getty Images

Updated tables from Premier League, La Liga, Serie A, Bundesliga and other major global leagues

Getty

Check out the completed deals from all the major leagues this summer.

Madhu Kapparath

Football has been more than a sport for India's north-east region; it has given people an identity. And Aizawl's stunning I-League run offers a lesson in building the sport from the grassroots.