Last season, Utah Jazz point guard Raul Neto played in 81 games and started 53, as the team had suffered several injuries at the position. As Neto begins his second season in the NBA, the Brazilian knows his time will likely be reduced since the Jazz acquired George Hill via a trade in the summer and Dante Exum returns from injury.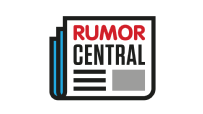 "I'm just going to have to stay ready and be ready," Neto tells The Salt Lake Tribune. "I'm good about that. I have to do everything within my control to play minutes and do my best every time I step on the court. That's what my mind is ready for."
Neto entered the preseason in a competition with Exum, Shelvin Mack and Marcus Paige for the main backup point guard role behind Hill. At this time, the Jazz will keep Neto, Hill, Exum and Mack on the roster. However, they could trade one of them if a good offer comes there way.
Neto averaged 5.9 points, 2.1 assists and 1.5 rebounds during the 2015-16 NBA season.
--- Nick Silva