The Miami Heat signed Wayne Ellington to a two-year, $12.27 million contract back in July and he was expected to compete for the main backup shooting guard position. Unfortunately, Ellington is currently dealing with a right thigh contusion and has yet to play in the first three games of the 2016-17 regular season.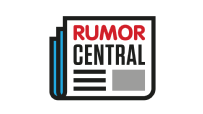 "This is the worst [contusion] I've ever had," Ellington told The Miami Herald on Monday.
Ellington is still walking with a limp and he has no idea when he might be cleared to play by the training staff.
Whenever Ellington does return, he will compete with Tyler Johnson, Rodney McGruder, Dion Waiters and Josh Richardson for time at the shooting guard spot. Waiters is currently starting at shooting guard with Ellington and Richardson sidelined. Richardson is recovering from a sprained right MCL and he might return before Ellington.
-- Nick Silva