The revamped Los Angeles Lakers' front office reportedly is attempting a skyhook that it hopes will fall through the net.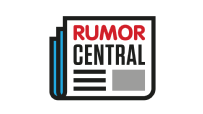 According to the Orange County Register's Mark Medina, Lakers president of basketball operations Magic Johnson and controlling owner Jeanie Buss have asked NBA legend Kareem Abdul-Jabbar to meet regarding a possible role for the Hall of Famer within the organization.
While it's unclear what this potential job would entail, Abdul-Jabbar has spent time in the past working as a consultant and special assistant with the team. Last season, the Lakers brought in the NBA's all-time leading scorer and six-time champion to speak with the team's younger players.
"They can improve, but it takes hard work," Abdul-Jabbar told Medina. "They have to listen to the coaches. So many of them are so enamored with their own talent that they don't realize they still have things to learn."
Abdul-Jabbar specifically mentioned an interest in mentoring center Ivica Zubac, a promising second-year player working to develop a hook shot.
"He's equipped to use it well," said Abdul-Jabbar, who also offered focused tutelage to former Lakers center Andrew Bynum early in his career. "He has the length to begin with. If he can develop his shooting touch and agility, he'll use it well."
A meeting between the Lakers and Abdul-Jabbar would indicate the further repair of what appeared to be a broken relationship between the parties earlier this decade.
Los Angeles finished 14th in the Western Conference last season with a 26-56 record. The Lakers hold the No. 2 overall pick in the upcoming NBA draft.
-- Nick Ostiller