NBA training camps open next week and for the most part, the regular season roster is already set for the Utah Jazz. Utah currently has 16 players signed to NBA contracts that have a realistic chance to make the team and all but one have full salary protection for the 2017-18 season. NBA teams are limited to a 15-man roster, not counting players signed to two-way deals, when the regular season begins.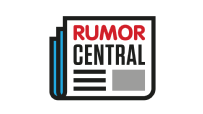 According to the Deseret News, the three players entering training camp likely on the roster bubble include point guard Raul Neto, swingman Royce O'Neale and forward Joel Bolomboy.
Neto has been with the Jazz for two years and his salary for 2017-18 is not guaranteed, which could leave him as the odd man out of the 15-man roster. Neto will enter training camp third on the point guard depth chart behind Ricky Rubio and Dante Exum.
Bolomboy, the No. 52 pick in the 2016 NBA draft, is at best the fourth power forward on the roster, which leaves him vulnerable to be waived in the preseason.
O'Neale is new to the Jazz after signing with the team in July. O'Neale's deal is for three years and his salary, the rookie minimum, for 2017-18 is fully guaranteed. O'Neale, undrafted in 2015, played for Spanish club Herbalife Gran Canaria in 2016–17.
-- Nick Silva