Backup center Richaun Holmes suffered a left wrist injury during the Philadelphia 76ers' loss to the Boston Celtics on Friday, which has been listed as a non-displaced fracture in the radial bone. On Sunday, the team announced Holmes will be re-evaluated in about three weeks.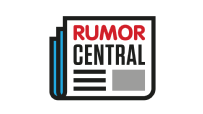 "Just disappointment for him," head coach Brett Brown told The Philadelphia Inquirer. "He's really invested time over the summer, and he's come back in tremendous shape. I thought that he was playing very well."
With Holmes sidelined for the first few weeks of the 2017-18 NBA regular season, newcomer Amir Johnson could see more time on the floor, along with Jahlil Okafor.
"Jahlil might reap the benefits of some open space," Brown said. "I think that he has played well."
Johnson, a 12-year NBA veteran, signed a one-year, $11 million contract with the Sixers in July after spending the last two years with the Celtics.
Okafor has been in the rumor mill for almost two years, and he's played well so far in the preseason, which is good news for the Sixers.
With the center position in flux due to the uncertainty of how much Joel Embiid can play, Brown is also considering shifting forward Dario Saric to the 5.
-- Nick Silva