Dallas Mavericks forward Dorian Finney-Smith has been out the past four games due to left knee soreness. If he moves well in Tuesday's shootaround, he might be cleared to rejoin the active roster, Mavericks coach Rick Carlisle told The Dallas Morning News.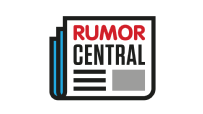 On Monday, Carlisle also discussed the progress and possible return of guard Seth Curry, who has yet to play this regular season.
"We said at the end of October it was weeks not days," Carlisle said. "There's nothing imminent, but he's making progress and has had no setbacks. It's something we're going to have to be patient with."
Curry, in his second season with the Mavericks, has been sidelined since Oct. 7, when it was announced that he had been diagnosed with a stress reaction in his left tibia. He played well last season, when he averaged 12.8 points, 2.7 assists and 2.6 rebounds per game.
-- Nick Silva