FOXBOROUGH, Mass. -- New England Patriots quarterback Tom Brady is accustomed to being among the league leaders in various statistical categories, and now that includes some causes that have great meaning to him.
The red cleats that Brady wore in the team's Dec. 2 victory over the Minnesota Vikings as part of the NFL's "My Cleats, My Cause" initiative currently have the top auction bid among all players. Having topped $15,000, it's almost double the next bid.
The number should rise with more than two weeks left in the bidding.
As for the meaning behind the cleats, Brady included a variety of causes and organizations that he has supported over the years. Included among them are The Jimmy Fund, The Greater Boston Food Bank, The Ellie Fund, Best Buddies, his own TB12 Foundation, the American Stroke Association, Tom Martinez Goal Line Fun, Memorial Sloan Kettering Cancer Center, the Heart Foundation, the National Parkinson's Foundation, Foundation Rwanda, Mission of Hope for Haiti, the Foundation for Fighting Blindness, the Pat Tillman Foundation, the Navy Seal Foundation and the Robin Hood Foundation.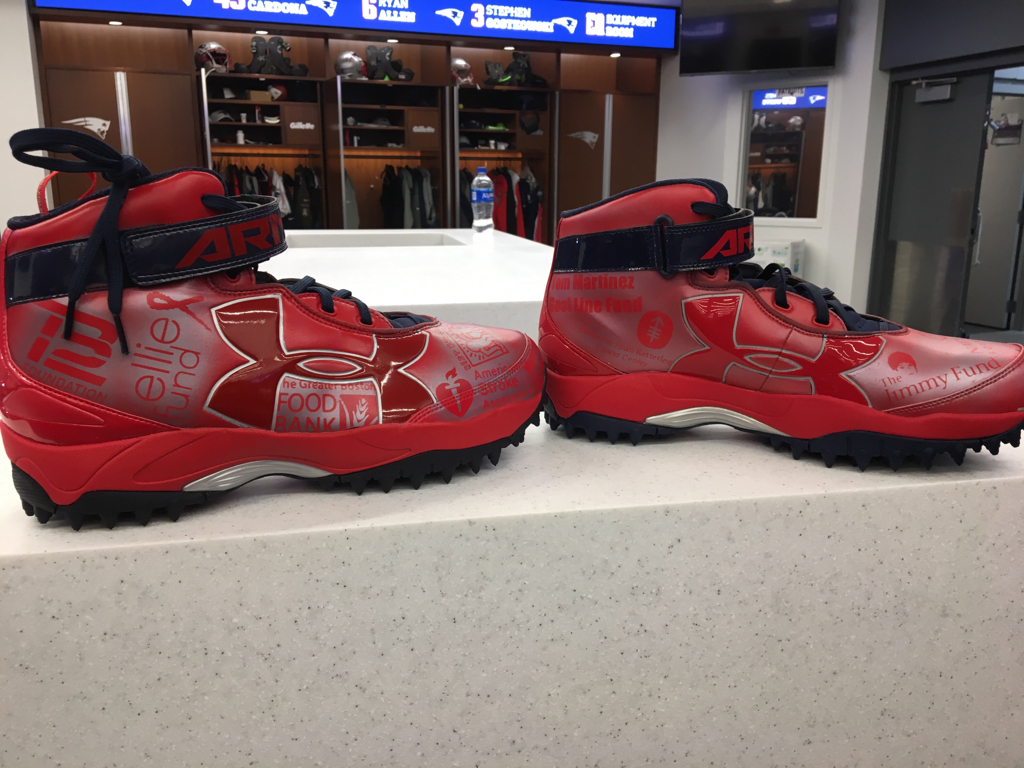 Tom Brady is recognizing all the causes he has supported over the years for this week's "My Cleats, My Cause" initiative.