At this point, it's the only question worth asking: Who will win Saturday night's welterweight title bout between Errol Spence Jr. and Mikey Garcia at AT&T Stadium in Arlington, Texas? Our experts make their picks.
---
Dan Rafael
ESPN.com
Spence by KO
You have to respect Garcia's attempt to dare to be great by going up two divisions to challenge Spence. But this is not a fight where it's an elite small guy going to up to fight a mediocre big guy, where the small guy often wins. This is an elite small guy taking on an elite big guy. They're both outstanding fighters in their primes, but in this scenario size matters. Spence by late knockout.
---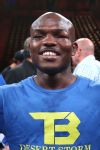 Timothy Bradley Jr.
ESPN boxing analyst/former champion
Spence by TKO
It will be a chess match full from the opening bell. Garcia will try to maintain distance controlling Spence's jab by knocking it down and committing with his own jab. Spence will invest in the body. I see Garcia landing straight right hands but with no effect just because of the size and strength of Spence. The left hook of Garcia could be a little problem because as soon as Spence realizes that Garcia can't hurt him he will press the action. Spence will then over commit occasionally and the left hook of Garcia could find a home. In the end, I see a competitive fight and a very game Garcia but it will not be enough to stop the big strong Spence, but if Spence even thinks it's a close fight he will turn the heat up each round. Have the white towel ready!
---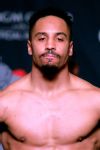 Andre Ward
ESPN boxing analyst/former champion
Spence by TKO
I think this is the classic case of "a good big man always beats the good little man." Both of these fighters have exceptional boxing ability, instincts and high boxing IQ. The first four, five rounds will be interesting. Mikey will move and box, trying to counter punch with the occasional shootout. He needs to win some of these shoot out, without getting hit with the big shot that could end the fight. It's imperative for Garcia to win some of these battles to gain respect from Spence. If Spence doesn't respect Mikey's power, Garcia will not be allowed to box and that means Spence will start to have his way. After Round 6 is when the championship fights really start. I think the added weight Mikey has put on, and the mental pressure he will be under will start to take its toll and we will see Spence coming on applying more pressure and connecting with the more telling shots. I can see Spence with a late round stoppage -- 11th or 12th -- simply because the added weight and the sheer size and power of Spence will prove to be too much for a great fighter who just took too much of a risk.
---

Juan Manuel Marquez
ESPN Deportes boxing analyst/former champion
Garcia by decision
Garcia can read his opponents well, but there is a chance he could struggle against Spence during moments of the fight. However, Garcia also knows how to adjust to difficult situation and will find a way to defeat Spence.
---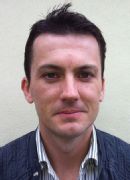 Nick Parkinson
ESPN UK
Spence by TKO
It's a tough one to call, but Spence is the natural welterweight and this may be one jump too far for the skillful Garcia. Spence's strength will be decisive in a late stoppage win.
---
Teddy Atlas
ESPN boxing analyst
Spence by KO11
Spence is not only bigger and stronger but he can be relentless. The question is, can Garcia stay one step ahead of him by controlling range with his legs and select his punches? I think the answer is yes, but for how long? We should remember that Spence is more than just the bigger guy; he is also a technically efficient one too -- and a former Olympian. Garcia will have a good start, but the jab of Spence will get him close, where his body attack begins to show on the smaller man.
---
Nigel Collins
ESPN.com
Spence by decision
The great matches are always the toughest to predict, and this is one of them. Both Spence and Garcia have mad skills, but I think Spence is the harder puncher and the fresher fighter. Moreover, in a close, bitterly contested fight, the boxer who wants it more usually wins. I think that man is Spence.
---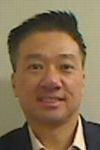 Steve Kim
ESPN.com
Garcia by decision
I'm going to go out on a limb and say that Garcia pulls the upset. Yeah, like everyone else I was very skeptical of his chances as this fight was first broached and then signed, but the more I see Garcia and how he prepared for the fight -- combined with his technical acumen -- he can not only be competitive, but win. Garcia is as good a technician as any in the sport and he will be sturdy enough to withstand the onslaught of Spence to win a decision and stake his claim as the best welterweight in the world.
---
Eric Raskin
Showtime Boxing
Spence by decision
Though some foresee a blowout because of Spence's size advantage, I see a tough, competitive fight between two truly elite boxers, with Spence's speed, work rate, and body punching all allowing him to separate himself more and more as the fight goes on. I expect Spence to win a clear-cut decision, quite possibly with Garcia wearing down late and struggling to get across the finish line.
---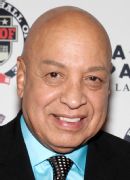 Joe Cortez
ESPN Deportes
Garcia by decision
Garcia is a great champion who brings lots of experience to the table. When Mikey signed the contract to fight Spence it was because he saw something in Spence, and being an undefeated titleholder in four weight classes tells you a lot about him. Spence is perhaps one of the best in the welterweight division, but I feel that Mikey will best him by a split decision.
---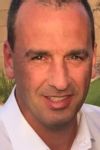 Charles Moynihan
ESPN Bureau Producer
Spence by TKO10
Garcia's footwork and mental fortitude will make this a compelling fight for six rounds or so. However, Spence's size and power advantage will pay dividends over the latter half of the fight. Garcia hits the canvas and Spence wins in Round 10 by TKO.
---
Salvador Rodriguez
ESPNdeportes.com
Spence by decision
Spence and Garcia are going to give us a great fight and they will remind us why we love boxing. Garcia is a great fighter, his adjustments are very good in the ring, but Errol is a very big and effective guy for the welterweight division and in boxing there is a saying: A good big fighter always beats a good small fighter. I'm going with Spence by close decision.
---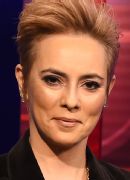 Claudia Trejos
ESPNdeportes.com
Spence by split decision
True test for both fighters who have pristine work ethic, skills and boxing IQ. Mikey's talent will have to overcome the size difference with his experience and ability to adjust. Will his power and body shots be as effective at welterweight? If it is, once Spence, who is a natural 147 pounder, feels Garcia's power to his body, he will use his footwork, size and reach advantage and make this fight a dance. A very competitive fight, but the size difference may be too much for Garcia.
---
Bernardo Pilatti
ESPNdeportes.com
Spence by TKO
Despite the special training Garcia did working with Victor Conte, I do not think he can keep up the pace, nor have the power to hurt a bigger and stronger opponent like Spence. Spence will score a TKO victory in the final stretch of the fight.
---
Jorge Eduardo Sánchez
ESPN Deportes boxing host
Spence by KO
Garcia is moving up two divisions without any previous bouts at 147 to challenge one of the best fighters in the world in his home state. Garcia will be looking for his fifth world title in a different division and that is incentive enough, but the challenge is huge. While Spence is not invincible, he does have a size and weight advantage and that should make a difference. The last time we saw a challenge of this magnitude, it didn't go well for welterweight Kell Brook against middleweight Gennady Golovkin.
---
Your take: