A new year brings new hopes, renewed resolutions and higher expectations. Here's what ESPN India editors want to see in 2019.
---
Sharda Ugra
Sharda Ugra is a senior editor for ESPN India and ESPNcricinfo.
Athletics gold in Qatar
It is a year of wild hopes and world championships -- three, as it happens: cricket, rugby and athletics -- so let's dream of the first Indian world champion in athletics in Neeraj Chopra's javelin gold in Qatar. In 2018, he was sixth on the throwers' list and is itching to hit the groove that will send his fibreglass spear over 90m and will have to get past the three top Germans. Already Chopra belongs, the youngest of the top 10 javelin throwers in the world, traipsing through Diamond League events and events in Europe. He turns 21 in December and by the time Doha comes around, he should be ready to fly.
Last year's wish: A new sports code
The latest version of the sports code -- National Code for Good Governance in Sports 2017 -- is a game changer that must be pushed through. Formally, officially and institutionally, it brings the athlete and his sport in the centre of our sporting administration. Through the choice of professionalization over the old mai-baap sporting officialdom, the NCGGS2017 makes demands that many sports officials have successfully dodged for decades: of being financially self-sustaining, offering athletes across gender and ability a regular annual sporting calendar of events and strengthening their sport in schools, clubs, states. And moving on from fair elections if proven unwilling or unable to do so.
India's current sports minister was always an athlete even before he was armyman and politician, and has seen the entire gamut of the Indian athlete experience. Rajyavardhan Rathore has promised us the Code is being built. Actually, his own ministry has already built it. All he has to do is unlock the door and LET IT OUT.
How it panned out: How could anyone expect Minister Rathore to bash out a policy change in a year with another ministry under his charge, general elections coming up in the near future and many political allies lined up as federation heads? Off with their heads? Not even close. Wishful thinking can end up whimsical and this one most certainly did.
---
Debayan Sen
Debayan Sen is a senior assistant editor for ESPN India.
Make deep runs, stay relevant
With a year to go for the 2020 Olympics, Indian sport will face a two-fold challenge for attention next year: the general elections and the cricket World Cup. The only way to stay relevant, and to build up some momentum ahead of Tokyo, would be for more Indians to make a splash in different sports at the highest levels. Deep runs in Grand Slams, medals in world championships across sport, breakthrough performances like never before -- it's a lot to ask for, but something to look forward to.
Last year's wish: High hopes for Indian hockey
2018 is a big year for Indian hockey -- with Asian Games, Commonwealth Games and the World Cup for Indian teams of both gender. India should have a good campaign in both multi-nation hockey events -- victory in Jakarta will also seal up Olympic qualification for both teams -- but it is the World Cups that I hope they make their biggest impression in. The Indian women should back themselves for at least a run till the quarterfinals in London over the summer, and the men must look for a podium finish in Bhubaneswar in December. If they can go all the way and emulate Ajitpal Singh's team of 1975, it could actually be the biggest fillip for the sport globally, as the Indian influence on world hockey's economy is big and would see an increase.
How it panned out: The year dawned with great promise for Indian hockey, and ends without any significant silverware. The Indian women outperformed their male counterparts in virtually every major event through the year -- a quarterfinal finish for both teams in the year's World Cups hides the fact that the women, playing away in England, had to negotiate a massively difficult field in the pool stages. Both teams also missed out on Commonwealth Games medals for the first time in 20 years, but the women had a win over England, a majority of whose players were Olympic champions with Great Britain two years ago, in the pool stages to show for it. Both teams also missed their ticket to the Tokyo Olympics, but the women claimed silver in a difficult Asian Games field while the men had to be content with bronze after letting Malaysia nick them in the shootout.
---
Gaurav Rai
Gaurav Rai is a senior assistant editor for ESPN India.
Fresh start for India at the all-new Davis Cup
Not having had a deep run in the Davis Cup for quite some time now, India will have nothing to lose from the new tournament format that debuts in 2019. With singles matches reduced from five to three sets, underdog teams are only expected to benefit. Though they will begin against tough opponents -- Italy have Fabio Fognini and Marco Cecchinato in their ranks for a start -- India should be at their strongest in years. Prajnesh Gunneswaran, Ramkumar Ramanathan and Yuki Bhambri have all tasted success in the past 12 months and playing on grass in Kolkata will be their best chance of causing an upset. Motivation shouldn't be a problem either: the reward for the winners is a place in the first-ever, week-long Davis Cup Finals in November.
Last year's wish: Mission South Africa
The lack of a Test series win in South Africa is one of the bigger holes on the Indian team's CV. They have the chance to rectify that in the first month of the new year itself. Although the hosts should be near full strength -- AB de Villiers and Dale Steyn both returned to the squad recently -- India are right to dream: they are the No.1 Test side and their fast bowling attack is looking good. The last time India played three Tests in South Africa, the series ended in a draw. Here's hoping the visitors go one better this time.
How it panned out: South Africa sealed a series win before the teams reached the Wanderers for the third Test.
---
Debdatta Sengupta
Debdatta Sengupta is a sub-editor for ESPN India.
Another slam for Osaka
In a year full of memorable sporting moments, the one that stood out for me was Naomi Osaka's teary-eyed face as she apologised to the crowd for winning the US Open title after a controversial final against Serena Williams. While opinions varied on who was right between Williams and the referee, it was clear that Osaka was the better player on the day. Winning her first-ever Grand Slam, she was robbed of her moment of glory. And so, 2019 should be the year she gets her due. My wish is for her to win another Grand Slam and, this time, celebrate the moment with her characteristic grin.
Last year's wish: #R20GER Federer
When 2017 began, little did anyone think of Roger Federer when they predicted winners for the upcoming Majors. What happened next took everyone by surprise. Federer, with his silky forehand and stunning backhand, took away not one, but two Grand Slam titles, taking his all-time (great) tally to 19. I hope 2018 will be no different as Federer, with his current cautious-but-sublime form, will take his tally to that astonishing round figure of 20. And who knows? Maybe even more.
How it panned out: It was more the year of Novak Djokovic, but Federer did start the year with a bang, winning his 20th Grand Slam -- and his second consecutive title -- at the Australian Open.
---
Manoj Bhagavatula
Manoj Bhagavatula is a sub-editor for ESPN India.
Worlds gold for Sindhu
At the 2017 World Championship final, PV Sindhu lost to Nozomi Okuhara in the kind of match that makes one question why sporting contests have winners and losers. At the 2018 Worlds, she lost to Carolina Marin in a final that was only competitive in the first game. After a number of losing finals in major tournaments, also including the Rio Olympics, the 2017 World Superseries Finals, and the 2018 Commonwealth and Asian Games, Sindhu got the finals monkey off her back by winning the 2018 World Tour Finals, a title that can only have boosted her confidence. My 2019 wish is for her to take the next step and (finally) win gold at the World Championships.
Last year's wish: India's singles players in Grand Slam main draws
Despite a win against Gael Monfils in the Citi Open, and a fighting show against Kevin Anderson in the QF, Yuki Bhambri didn't make a single Grand Slam main draw this year. While his year-end ranking of 116 wasn't high enough for direct entry to the Australian Open, Bhambri said direct entry to the French Open is a "realistic goal" for 2018. It could also be an achievable goal for Ramkumar Ramanathan, who recorded his own upset win this year by beating Dominic Thiem in a grasscourt tournament ahead of Wimbledon and ended the year ranked 148. Main-draw entry will be much tougher for the likes of Prajnesh Gunneswaran and Sumit Nagal due to their ranking in the 200s, but the qualifying route is still a possibility, especially for Nagal, who showed promise in winning the season-ending Bengaluru Open Challenger title.
How it panned out: Yuki Bhambri made the main draw of all four Grand Slams but could not get past the first round. Ramkumar Ramanathan made it to the third round of qualifying at the Australian Open and the first round of qualifying at the French Open and Wimbledon. Sumit Nagal lost in the first round of qualifying at Wimbledon, the French Open and the Australian Open.
---
Mohit Shah
Mohit Shah is a sub-editor for ESPN India.
Worlds medal for Indian men
It has been 35 years since Prakash Padukone won a men's singles medal at the badminton World Championships in Copenhagen and no Indian man has managed to emulate his feat. While the women have won a medal at every Worlds since 2011, the men have failed to deliver. With the young men's doubles pair of Chirag Shetty and Satwiksairaj Rankireddy coming of age in 2018 and Kidambi Srikanth staying in the top 10 on a consistent basis, 2019 might be the year when Indian men medal at the World Championships.
Last year's wish: Badminton gold at Asian Games
Badminton has been a part of every Asian Games since 1958 but India has failed to win a singles gold or silver medal at the continent's showpiece event. While Saina Nehwal and PV Sindhu have both won an Olympic medal, 2018 will probably be India's best chance to enter the long elusive final at the Asian Games with Kidambi Srikanth and Sindhu being at the peak of their powers. The tournament might also be the last Asian Games for Lin Dan and Lee Chong Wei. While Lin will be looking to complete an unprecedented hat-trick, the Indians will fancy their chances of scripting history.
How it panned out: India broke its longstanding drought at the Asian Games as Saina Nehwal and PV Sindhu won bronze and silver respectively at the 2018 edition in Jakarta, with both of them losing to eventual champion Tai Tzu Ying.
---
Arjun Namboothiri
Arjun Namboothiri is a sub-editor for ESPN India.
An India-Pakistan World Cup final
As most wishes go, the more unreasonable (and illogical) it gets, the better it is for everyone. So with the genie firmly in sight, I wish, for the good of the world, for an India-Pakistan World Cup final at Lord's. I can feel the excitement as I type it. Imagine, despite the thrill of being a match between two of cricket's biggest rivals, it could spark a conversation beyond cricket, at a time by which both countries would have completed general elections. It would be a good occasion to defuse the animosity between the two countries. A game of bat and ball -- a major part of both cultures -- at the biggest stage could be a conversation starter. Who knows what would come of it -- maybe a Pakistan tour of India (okay, calm down) or the inclusion of Pakistani players in the IPL? The world has seen stranger things.
Last year's wish: Competitive friendlies, transparency
I hope there is an increase in footballing intelligence in the Indian players. They have the quality, but with the 2019 AFC Asian cup in mind, they must play more internationals against superior opposition, not with below-par, handpicked opponents. The rosy picture painted due to the surge in rankings is partly due to wins against average opponents under favourable conditions. Playing against Australia, Iran and Japan won't be the same as thrashing Puerto Rico and Macau.
This next wish might not come true, but I hope India gets a transparent and honest football federation. We should do away with football administrators' political connections. And also with false releases claiming how bravely the Indian U-17s beat the swanky Italian U-17s. For once they should say it how it is, and like the BCCI, try to be transparent in all operations.
How it panned out: The Indian football team played friendlies against better teams (China and New Zealand), which was an improvement from 2017. The rest of Indian football is the same.
---
Anuj Vignesh
Anuj Vignesh is a senior sub-editor for ESPN India.
Can United score? They always score
Can anyone remember the last time Manchester United were not the butt of every cruel football-related joke? The last time even opposition fans felt sorry for the club? It has been a difficult five years for all Red Devils, with the emotions of the fans ranging from outright disgust to plain indifference. Surely it's not too much to ask that come 2019, the club will at least try to go back to its old roots? Playing attacking football, and playing to win, no matter what. Anything else -- trophies and accolades -- is a mere bonus at this point.
Last year's wish: Return of the Kings
It speaks volumes of how much the credibility of the IPL has fallen in recent years that this should even make a wish-list, but a corruption and controversy-free league in 2018 would mean the world to an eagerly anticipating bunch from Chennai, who have been deprived of yellow for the last two years. The IPL isn't exactly held in the highest esteem by cricket purists and is largely (and perhaps rightly) seen as a cynical cash-grab, but there is no doubting the special place Chennai Super Kings occupies among the hearts of its fans. Come April, if and when MS Dhoni returns to take strike at Chepauk amid deafening roars from the Lion's Den, it will be a cathartic moment of pride and redemption for an entire city waiting to prove a point.
How it panned out: Regional politics meant the IPL was moved out of Chepauk after just one game, but Chennai Super Kings continued to do what they do best, chasing down totals that were seemingly out-of-reach, over and over again. After a glut of near misses in recent years, the team went the full distance in 2018, winning the title for the third time.
---
Saket Parekar
Saket Parekar is a senior sub-editor for ESPN India.
Make Arsenal great relevant again
The problem is, how do you measure greatness these days? Top four finish? Better results against top six teams? Champagne football? Arsenal have never strayed far from the last one. But the fact that either of the first two would be considered overachievements at this stage shows how far the expectations have fallen. There won't be a bagful of trophies coming in anytime soon, but they can take a step towards being taken seriously again. I hope they regain their personality, competitive edge and, most importantly, relevance in 2019.
Last year's wish: More Indian footballers in Europe
India's group-stage thrashing in the U17 World Cup was a sobering reminder of the gulf between the quality of football in India and the rest of the world. The differences are further highlighted by examples of players like Phil Foden, England's U17 WC hero, who trains, and even plays, with world-class players at Manchester City, whereas much of the Indian U17 team is now part of Indian Arrows team in the I-League, a competition several tiers below the world's top leagues.
Nevertheless, the best chances of bridging the gulf lie at the junior level. India's future stars stand to gain more from playing even in a lower-division league in Europe than by playing anywhere in India. Gurpreet Singh Sandhu is the only senior player recently who took that step, going so far as to start a Europa League qualifier with Stabaek FC in 2016. More players should do the same, and at a much younger age.
How it panned out: Gurpreet Singh Sandhu left Stabaek to join Bengaluru FC at the start of the 2017 season. None of the U17 stars or current senior players has had a notable overseas stint since.
---
Anirudh Menon
Anirudh Menon is a senior sub-editor for ESPN India
A national team coach not afraid to play football
Whether through the incumbent completely overhauling his belief system or replacing him with someone who believes in keeping the ball on the ground, the Indian national team should move out of the Stone Age and embrace the benefits of believing in themselves. The results may not flow immediately, but change is necessary for football to grow closer to the Indian heart. That change has to start sometime -- as the old cliché goes, there ain't no time like the present.
---
Susan Ninan
Susan Ninan is a staff writer for ESPN India.
May our sporting heroes find their voice
It's sad, almost painful, that the men and women we revere, barring a handful, avoid a stand on social issues that may or may not affect them directly but hold a wider national resonance. Of course there could be the browbeating of 'why can't we let them be' or 'why do they have to say anything at all off the field', but it doesn't do enough to purge the primary line of inquiry: If you're a star followed and deified by millions, what stops you from leveraging that platform for calling out a wrong or drawing attention to an airbrushed truth?
There have been some exceptions. On April 17 this year, ISL star CK Vineeth tweeted about two horrifying incidents of rape against minor girls, summing it up as 'a plea to the powerful people capable of doing something'. MC Mary Kom, Sania Mirza and Sunil Chhetri, among others, too expressed their anguish. Earlier in the year, Vineeth came out in support of Kerala youth Sreejith who'd been fighting a two-year-long battle into the circumstances surrounding his brother's death in police custody. His willingness to be seen and heard as a dissenting voice stuck out because he was among the few active Indian sportspersons who has been willing to ditch silence without fear of social censure or losing out sponsors.
Even when the #MeToo wave swept sport, deathly quiet descended upon its stars. It's a dangerous precedent. I wish there comes a time when speaking up doesn't have to feel brave. The magnitude and multitude of voices should make it seem unremarkable. So unremarkable that we should be able to tell apart the silences.
---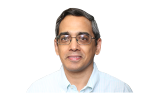 Jayaditya Gupta
Jayaditya Gupta is the executive editor of ESPN.in and ESPNcricinfo.
A return of order and dignity in the BCCI
The past few months have been distressing for any well-wisher of the BCCI, or, at the least, of Indian cricket. The fight between the two people at the very top of the board's power structure has been unedifying, disappointing and alarming. The washing of dirty linen in public, through leaks and counter-leaks, inspires little faith in an organisation that effectively controls world cricket, the future of hundreds of players and staff, and funds worth hundreds of crores of rupees. The hope is that better sense prevails among those embroiled in this nasty and bitter fight. Or that the Supreme Court, which set up this structure, intervenes to restore order and dignity.