The transfer windows in Europe's top leagues are closed, but it's never too early to look forward to January. Click here to view the latest transfers, and keep up to date with the newest gossip below.
TOP STORY: Real Madrid, Barcelona enter Haaland race
La Liga titans Real Madrid and Barcelona have entered into the race to sign FC Salzburg forward Erling Haaland, Marca reports.
The Norwegian wonderkid has been linked with every big European club under the sun as of late courtesy of his phenomenal start to the campaign both in Austria and in the Champions League. With more goals scored than games played, Haaland is in some of the best goal-scoring form seen in all of world football right now.
Tuttosport recently suggested that whomever wins the tussle for his signature will be required to pay a fee of around €100 million in order to get the deal over the finish line.
LIVE BLOG
22.51 BST: According to Calciomercato, Sevilla have held discussions with the representatives of AC Milan full-back Davide Calabria about a potential move to Spain, with the Rossoneri said to value the 22-year-old at €18m.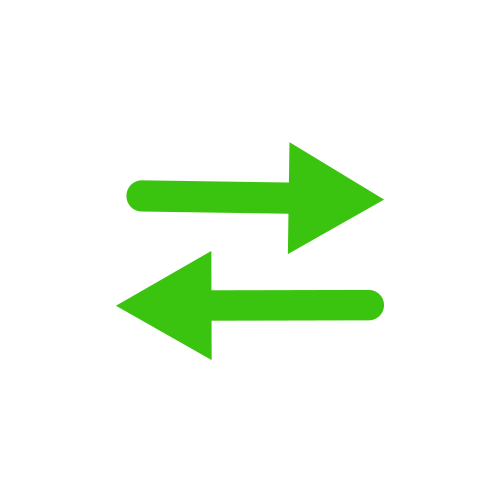 21.04 BST: Former AC Milan playmaker and Japan international Keisuke Honda has joined Dutch outfit Vitesse through the end of the season, returning to the Eredivisie after a decade spent in Russia, Italy, Mexico and Australia.
🇯🇵 Welkom bij de club @kskgroup2017

▶️ https://t.co/hJjtzuMfRG#Vitesse pic.twitter.com/qZZ6Dj766I

— Vitesse (@MijnVitesse) November 6, 2019
19.17 BST: Chelsea are open to offers for Olivier Giroud and Pedro come January, according to the Telegraph, so long as the club doesn't suffer a string of injuries in forward positions between now and the new year. The report states that Giroud has attracted significant interest in his home country of France, while West Ham and Crystal Palace are two Premier League clubs reportedly interested in the World Cup winner.
17.30 GMT: Lionel Messi won't really leave Barcelona will he?
The club are struggling, but here Graham Hunter breaks down what Mess-xit could look like.
16.28 GMT: Liverpool might have beaten Genk 2-1 in the Champions League last night, but one midfielder from the Belgian club will be very happy with how he played.
Sander Berge evidently attracted praise from Liverpool boss Jurgen Klopp himself, with the 21-year-old Norway international leaving a "very good impression" according to VG.
Klopp was seen talking to Berge after the game and the player himself revealed: "It was a great moment. It is nice. You take it with a smile. It is nice that such a reputable coach comes and says something like that."
14.37 GMT: Ernesto Valverde still has the support of the Barcelona board but sources have told ESPN FC there is increasing concern about how the team is playing.
Barca have endured their worst start to a league campaign in 25 years this season, failing to win in any of their first three away games.
They lost 3-1 against Levante last Saturday and were held at home to Slavia Prague in the Champions League on Tuesday. Some supporters at Camp Nou jeered the players off at full-time.
13.49 GMT: Pedro has been left out of games for Chelsea this season and, with his contract expiring in the summer, we can probably expect him to move on.
Canary Islands-based outlet El Dorsal reports that the 31-year-old forward is edging closer to an exit and that Fenerbahce are keen to sign him. A move to China is also mooted as a possible destination.
Given how manager Frank Lampard has been giving youth a chance at Stamford Bridge this season, it will be interesting to see if Willian stays around too, with the Brazilian's contract also up in the summer.
13.17 GMT: Sources have told ESPN that Manchester United are keen on a right-sided midfielder, but the Evening Standard breaks down what they believe to be Ole Gunnar Solskjaer's revised list of attacking targets.
In short...
Striker: Mario Mandzukic (Juventus), Erling Haaland (FC Salzburg), Moussa Dembele (Lyon)
Forward: Richarlison (Everton)
Midfield: Emre Can (Juventus), James Maddison (Leicester)
12.05 GMT: Yesterday we reported that Barcelona will watch Bayer Leverkusen's Kai Havertz in this week's Champions League game against Atletico Madrid as they step up their interest in the Germany international.
Now the 20-year-old has had his say on his future and when asked if his style suits the Camp Nou, he told Marca: "Yes, because Barcelona have a lot of the ball, but there are lots of teams that do that these days, not only Barcelona. Real Madrid, for example, are a team that have a lot of possession, although they've been a bit less efficient than Barcelona in recent years."
Ok, so add Real Madrid to the list of potential clubs. Oh and Bayern Munich too.
"They're [Bayern] probably the biggest club in Germany and there are many players that were very successful at a young age that went there," he said. "Therefore, I get linked with Bayern, but we'll see what happens. There are players that want to stay close to their family and others say, 'I want to live in another country'. There's something clear: if you want to be a star in Germany, you can't go wrong with Bayern."
But the likes of Juventus, PSG, Arsenal, Liverpool and Manchester United can be happy too. Havertz is happy to play outside of Germany too.
"I think I've picked up enough international experience at Leverkusen," he added. "I know the rhythm of these international matches and I'm confident that I can go abroad at any moment and play at clubs outside of Germany. For the moment, I want to have a good season. Afterwards, we'll see."
11.03 GMT: Inter Milan threw away a 2-0 lead to lose 3-2 to Borussia Dortmund in the Champions League last night and manager Antonio Conte had a few things to say which suggests that all is not happy at the club.
"We cannot do anything other than work, which we are already doing," he told Sky Italia. "I am annoyed at saying the same things. I hope some of the management will come to say something. At the beginning we made a plan but we could have planned things much better. We have to work, move forward and try to improve because we show that with work we can put anyone in difficulty.
"Important errors have been made. There will be a reason for this and we must find it in the locker room but there are extenuating circumstances for the players some of whom have played all of the last six matches. We are Inter, so we must all look at ourselves and realise we are... actually, I was going to cause controversy again, but no, stop me talking now. I am really p---ed off, because we cannot do more than this. We've reached the limit."
10.13 GMT: Aston Villa midfielder John McGinn has the Sir Alex Ferguson seal of approval and not just because they are both Scottish.
McGinn, 25, has been linked to Manchester United in recent months and Ferguson has reportedly been wondering by the club haven't signed him yet.
Villa will play hardball and put a £50m pricetag on his head, says the Birmingham Mail. But when has the price of a player ever put United off?
09.24 GMT: The Bayern Munich is vacant and former Arsenal boss Arsene Wenger has thrown his hat in the ring, with Bild reporting that No. 1 choice Ralf Rangnick isn't interested.
Asked by beINSPORTS if he was interested in the role, he replied: "Of course. I was coaching at a top level from the ages of 33 to 69 without interruption. And at a top level. So of course, yes."
Bayern legend Bastian Schweinsteiger has also suggested that former Manchester United boss Jose Mourinho would be keen.
"I can imagine Mourinho in Germany," he said. "I remember he was always asking me about Bayern and the Bundesliga. During our away games, there was always Bundesliga on TV.
"He really knew every single player, even from the smaller teams. He was also learning German. He has not worked in the Bundesliga, so I can well imagine that he would be tempted by a commitment in Germany."
08.32 GMT: The MEN has some interesting news about some players that Manchester United executive vice-chairman Ed Woodward would have been targeting if he'd still been a part of the club's recruitment strategy.
Just think, United fans, you could be watching PSG midfielder Marco Verratti and Real Madrid defender Raphael Varane lining up in the famous red shirt if only ol' Ed had stuck around instead of head of corporate development Matt Judge and technical chief scout Mick Court leading the way.
All seems a bit like wishful thinking to us...
07.52 GMT: Corriere di Torino are talking about a deal of €10m plus Layvin Kurzawa for Juventus' Mattia De Sciglio.
Kurzawa is viewed as dispensable at the French champions, while many outlets have reported that De Sciglio is their top target in the transfer window this January.
PAPER TALK (by Harry Kettle)
PSG to make big Mbappe contract offer
Paris Saint-Germain are preparing to offer Kylian Mbappe a huge contract extension to try and convince the youngster to remain at the club, Le Parisien reports.
The youngster's deal is set to expire in 2022, but the club want to try and lock him down to an even longer deal. This comes in the wake of reports that Real Madrid have €300m set aside that they are ready and willing to spend on bringing Mbappe to the Bernabeu.
In response, PSG will put forward an offer that will see the World Cup winner earn a sum that is on par with star striker Neymar.
AC Milan consider Alena deal
Calciomercato is reporting that AC Milan are keeping an eye on the progress of Barcelona youngster Carles Alena.
The 21-year-old hasn't been featuring all too heavily in the starting XI so far this season, but even with that being the case, the Catalan giants aren't willing to let him go on a permanent deal in the January transfer window.
A loan offer would be looked at, with Milan and Tottenham leading the race in that regard, but beyond that Barcelona will not be accepting his departure on a permanent deal.
Tap-ins
- Arsenal midfielder Granit Xhaka's future with the club remains a source of uncertainty after he was stripped of the captaincy on Tuesday, the Mirror reports. Xhaka's role as skipper at the Emirates is no more following his reaction to being booed by fans in Arsenal's draw with Crystal Palace, and when questioned about the Swiss star's future at the club, manager Unai Emery gave a cryptic response as the January transfer window looms large.
- Manchester United are keeping an eye on Burnley youngster Dwight McNeil, the Sun reports. The teenage sensation has been a standout member of the Clarets' first team squad this season, as United consider bringing him back to the club he left at the age of just 14.
- Leicester City are interested in the possibility of signing Emmanuel Dennis from Club Brugge, the Mirror reports. Brendan Rodgers is reported to be going after a whole host of new faces in the January transfer window as they go in search of a place in the top six, with Real Sociedad star Diego Llorente also being linked.