It wasn't that long ago that FC Cincinnati was not only a terrible, awful, no-good team, but the way they went about their business for the first three years was downright laughable. The club was clearly aware of their bumbling ways because they cleaned house in 2021. Chris Albright came over to head up soccer operations and they've barely made a wrong move since.
Whether it's bringing in players from abroad, plucking players from elsewhere in the league, developing those on the roster or deploying their squad in a smart, cohesive system, Cincy have emerged as the class of MLS. Everyone, from Albright, down to manager Pat Noonan, to presumptive league MVP Luciano Acosta, has been nothing short of outstanding and on Saturday they won the Supporters' Shield to show for all their terrific work.
Two years ago, Cincy were holding the Wooden Spoon after losing 12 straight to end the season. Now, they are the class of the league and have the first piece of silverware for their trophy case. But what about the 28 teams behind them? Let's rank 'em.
- Stream on ESPN+: LaLiga, Bundesliga & more (U.S.)
---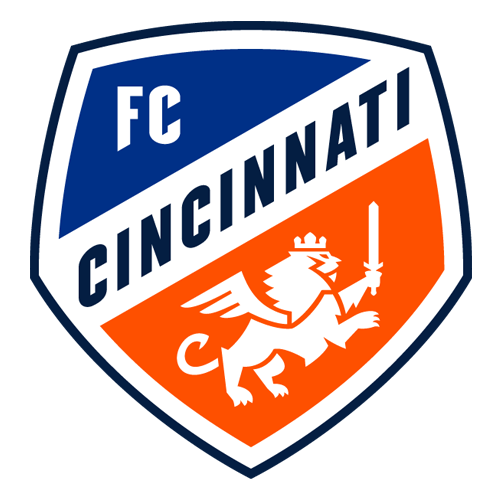 Previous ranking: 1
Cincy's superpower is not that they blow teams out of the water. It's that week in, week out, they put together competent performances and rack up points with their consistency. So was it ideal that they got locked into a pretty close game with Toronto? No, but Cincy were the better team and won like they have so often this season. And it is why they are unquestionably deserving Supporters' Shield winners.
THE SHIELD IS OURS! pic.twitter.com/84RE1OpkZ4

— S - FC Cincinnati (@fccincinnati) October 1, 2023
Previous ranking: 2
The Crew would have celebrated an impressive win over Philly, but Andre Blake would not give. Those two points lost could be the difference between home-field advantage and not come playoff time.
Previous ranking: 4
The last time Orlando lost at home was way back on April 22, so it's no surprise they cruised past Montréal at Exploria Stadium. They could clinch that awfully effective home-field advantage for the playoffs as soon as next week.
Previous ranking: 3
The Union continue to display their depth and adaptiveness. Draws against Dallas and Columbus under heavy rotation were impressive, but they also failed to display the truly excellent top form that has been fleeting this season. If they're going to upend the teams above them in a stacked East, they need to find that extra gear.
Previous ranking: 7
Kings of Missouri? Check. Kings of the West? Check. It was a dream week for City, who beat SKC to clinch the top seed in the West, continuing an expansion season beyond anyone's wildest dreams.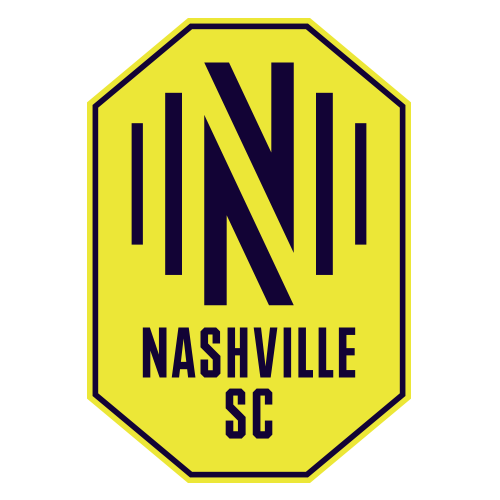 Previous ranking: 5
The return of Sam Surridge was supposed to jumpstart the Nashville attack, but they could barely get him the ball in a scoreless draw with Seattle. The Coyotes have four more chances to put their newly healthy pieces together ahead of the playoffs when they will need a better attack if they want a chance to make a run in a very strong conference. The talent is certainly there, it's just about finding the right form before time runs out.
Previous ranking: 6
Losing the Campeones Cup on penalties was rough, but having Chicho Arango come back to LA in an RSL kit and beat you? That not only stings, but it has them in real danger of losing home-field advantage in the first round of the playoffs.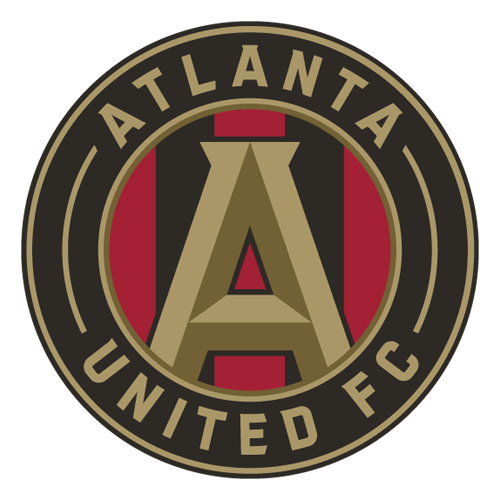 Previous ranking: 8
The Five Stripes got to take the week off and watch teams around them drop points. A leap into the top four of the East and an extra game or two in Atlanta is still in play.
Previous ranking: 10
It's hardly novel to say that the Sounders desperately need Raúl Ruidíaz at his best to make some hay in the West. That was clear once more after the Peruvian was ruled out of their 0-0 draw with Nashville, but there's still a few weeks left for the 33-year-old to get right for one last playoff run.

Previous ranking: 14
Chicho Arango's game-winner in his return to LAFC was the fun story from the big RSL win, but it was Rubio Rubin who made the goal happen with his gorgeous cross. Pablo Mastroeni's team continues to get the job done away from home.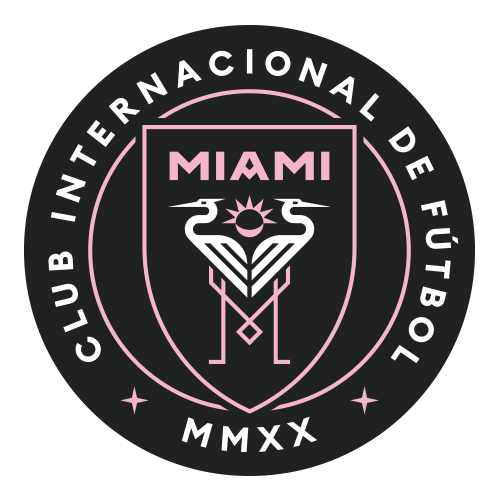 Previous ranking: 10
Inter drew NYCFC to make it three results from four matches without Lionel Messi (and they won another when he played sparingly) in a massive statement to those who claim this team is nothing without the Argentine. Unfortunately, their playoff odds keep growing longer so we may have to wait until next season to see the new Inter Miami get a real crack at the league.

Previous ranking: 11
A quick glance at the score would lead you to believe that the Dynamo went a little too hard after winning the U.S. Open Cup and were a little flat against Dallas, but Houston played well and were unlucky not to beat their Texas rivals. Ben Olsen's team is still trending up at the right time.
Previous ranking: 13
The Revs fans showed up big time to the tune of 37,701 and the team repaid them with a win over Charlotte. Exactly how good this team is now, and will be in the playoffs, remains to be seen after such a volatile summer, but they still own the third seed in the East.
Previous ranking: 12
The Caps' midweek draw in Colorado doesn't look great at face, but it capped off a seven-match road trip with 11 points so it wasn't too bad. Losing two leads and taking just a point from D.C. at home is tougher to spin as a positive, especially with St. Louis, LAFC and Seattle on tap to close out the season.
Previous ranking: 15
FCD did well to take results from Vancouver and Houston, but after those pair of draws they are now asking themselves an eternal soccer question: is it impressive that a team is managing to so regularly avoid defeat, or concerning that they are struggling to win? Dallas have now lost just one of their last nine, but have also only won twice in that span.
Previous ranking: 16
Not only are the Loons not getting the results they need, but they also don't seem to have the juice you'd expect from a team playing for their season. They took a lead on San Jose but never looked like they had more in the tank and had to settle for a draw that kept them below the playoff line. That's not going to cut it for a team that should have the pieces to make a deep playoff run.

Previous ranking: 19
The Timbers probably left LA disappointed to have only managed a draw with the Galaxy, but their real concern will be with Cristhian Paredes, who went down injured. How far they can go in the playoffs, and whether they can even hang on to a postseason place, may depend on his prognosis.

Previous ranking: 18
The Quakes have struggled away from the Bay this season so coming from behind to snag a point in Minnesota? They'll take it. The question now is whether they can secure a home playoff game or two because while this team may be flawed, they are a problem at PayPal Park.
Previous ranking: 20
It's a shame that D.C. needed three points to get above the playoff line because going to Vancouver and coming from behind twice to earn a 2-2 draw is a really good result, but it doesn't feel as good when they're looking up at the playoff places.
Previous ranking: 17
It's bad enough that Sporting are suffering their second straight difficult season as the old guard struggles to catch up with the rest of the league, but doing so while a new rival emerges? That's diabolical, but it's impossible to describe it any other way after SKC got smoked by St. Louis to ensure their rivals would capture the top seed in the West, while they creeped ever closer to a second straight season out of the playoffs.
Previous ranking: 21
The Galaxy played another wild one and their ability to continue fighting in a season that seemed so lost remains admirable, but draws aren't enough if they want to make the playoffs. They needed full points against Portland.
Previous ranking: 24
NYCFC was so close to victory, but a Miami goal five minutes into stoppage time made them settle for a single point. That point is crucial because it's what separates the Pigeons from being out of a playoff place, but it also makes those two late points dropped so gut-wrenching.
Previous ranking: 27
The Fire's seven-match winless streak is over after Georgios Koutsias beat RBNY. They're out of the playoffs right now only on a tiebreaker, so they've been handed a gift of still being in the postseason fight. With three teams also in the fight, Miami, Charlotte and NYCFC, making up their final three matches, the Fire control their own destiny. It's now or never.
Previous ranking: 22
The Crown is technically still in the playoff race, but only barely after losing to New England and with just one win in their last 15 it's hard to see how they make a run in their last four.
Previous ranking: 22
Montréal's best weapon right now is all the teams below them dropping points because they lost again, this time in Orlando, but still managed to hold into ninth place in the East. They close out the season with Houston, Portland and Columbus, so it's time to pick things up because there's not an easy point in that finish.
Previous ranking: 28
The Rapids drew Vancouver and beat Austin, 2-1, to keep their good run of form going under Chris Little. It's too bad that it's all coming too late because the only thing left for Colorado to play for this season is Little getting the job permanently.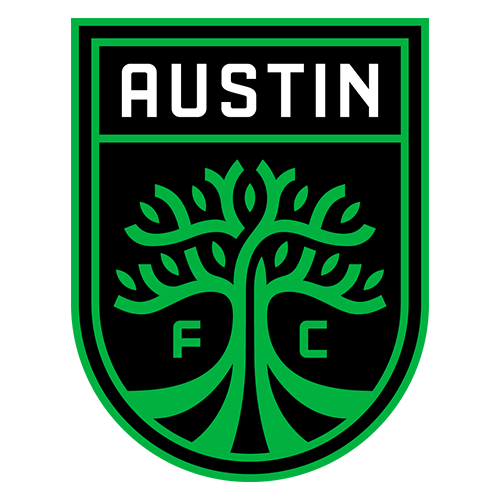 Previous ranking: 23
It will probably take three wins from their last three for Austin to make the playoffs. Are you taking that bet on a team that just lost to Colorado and hasn't won since July 15?
Previous ranking: 26
The Red Bulls needed three points against the Fire and instead slumped to a loss with 10 men. It's a real uphill battle to the postseason now with Cincy and Nashville making up two of their last three contests.
Previous ranking: 29
Watching Cincy clinch the Supporters' Shield on their turf might be the most memorable moment of Toronto's season.