MOSCOW -- Matias Manna is not the most famous member of the Argentina camp at the World Cup hailing from Rosario... that title undoubtedly belongs to a No. 10 by the name of Lionel Messi. But Jorge Sampaoli's 34-year-old assistant has led an intriguing path to Russia 2018 via a Pep Guardiola blog, Marcelo Bielsa, and helping to design a FIFA-like video game to aid players.
In 2005, Manna was a complete unknown in the footballing world. The Communications graduate from the Universidad Nacional de Rosario decided to start a blog, specifically based on his admiration for Guardiola. He called it "Paradigma Guardiola" (Guardiola Paradigm). Back then, Guardiola was winding down his playing career, but Manna saw in Guardiola's style of play an idea that went against the footballing trends of the day.
"As a follower of football I liked him as a player, as a central midfielder," Manna told ESPN FC in 2016. "I tried to imitate his game... He already reflected a paradigm of a playing philosophy that was out of use... It was the era of Greece being European champion and Italy winning a World Cup with a completely physical [style of] football."
Manna's admiration for Guardiola began back when he was visiting Madrid as a child and was given a Barcelona shirt with his name on the back.
---
World Cup 2018 must-reads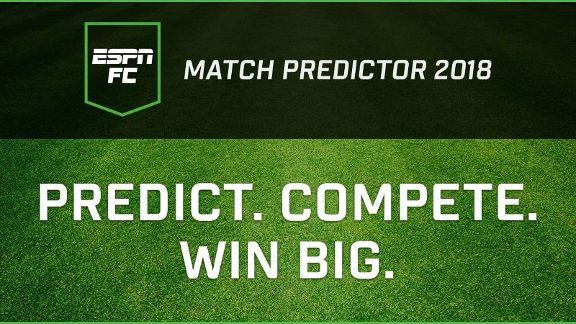 - Make your picks with ESPN FC Match Predictor 2018!
- Welcome to the Alternative 2018 World Cup Fans' Guide
- ESPN FC's experts make their picks
- Marvel's amazing World Cup spoilers
- Revealed: World Cup 2018 Ultimate XI
- Fixtures, results and full coverage
- Team-by-team previews of all 32 nations
---
The tactical blog took off as Guardiola swept away all before him as manager of Barcelona, but by then Manna already knew the Catalan, having hunted down his phone number and persuaded him to meet him when they were both in Buenos Aires in 2006.
Guardiola was impressed with Manna's analysis of his playing style and football in general, and the two started a dialogue that continues today -- with Manna even linked to a coaching job at Manchester City when Guardiola took over in 2016 -- but Manna's big break came from the gifting of a book.
In Buenos Aires, Manna gave a biography of Bielsa to Guardiola, as the Catalan was beginning his coaching career and, days later, the two coaches met face-to-face. "Guardiola sent me a message after their conversation and said, 'I've just been with the person who knows the most about football'," Manna told Planet Football.
In 2007, a mutual friend of Manna and Bielsa introduced the two, and the Chile coach was taken by the 23-year-old, offering him a job as an analyst. Foot firmly in the door of the footballing world, the 2010 World Cup followed and, after Bielsa's exit in 2011, he took his coaching badges with the Argentine Football Association and worked a coach and analyst under Facundo Sava at Union de Santa Fe and San Martin de San Juan in the Argentine Primera División.
A much-lauded book (carrying the same name as the blog) followed in 2012, before he was recruited again by Bielsa's replacement for Chile, Jorge Sampaoli, where he helped the country win the 2015 Copa America and later followed Sampaoli to Sevilla in 2016.
During that time, the Guardiola-obsessed Argentine was cited as an influence on Sampaoli's gradual shift from a more vertical, Bielsa-influenced style of play -- Sampaoli famously used to listen to Bielsa news conferences while running -- to one involving better control in possession, in line with Guardiola's philosophy.
"I knew that we were so direct in attacking so quickly that [the opposition] came back at us with the same speed," said Sampaoli in a 2016 interview with El Pais. "We didn't have great defensive specialists, so we tried to defend with the ball, like Pep Guardiola. We mixed bielsismo with guardiolismo."
He added: "When there are 10 religions and you only see one, you're missing out on the other nine. I understood that I had to add possession to the verticality."
Now working with the Argentina national team -- against following Sampaoli in 2017 -- Manna is in charge of tactical analysis and the monitoring of players. As part of that, Manna has helped developed a program known as "Sandball" to simulate player movements using a joystick and a type of video game. It's almost like FIFA but with realistic movements in order to make tactical teamtalks more appealing to players.
"I watched in [Sava, then manager of Quilmes] teamtalks that there were players who, after six to eight minutes, lost concentration," explained Manna in quotes carried by La Nacion. "But when we sat them down on the only computer we had, they started to play with the keyboard and you saw they were hooked and maintained their interest."
From starting a blog, to helping Messi control his movements via the Sandball system, Manna has already achieved more at 34 than most coaches do over a whole career. His Guardiola blog continues to analyse the Catalan legend's development over at Manchester City, but if he continues his career progression, it may not be long before he gets to work with his idol firsthand.