A fiercely competitive MVP race remains one of the great sports bar debates. It pits traditionalists versus statheads, those who worship individual superheroes against those who value team play, the stans of iconic NBA stars against fans who like a little novelty when the NBA hands out hardware. The Westbrook-Harden-Leonard race of last year captured all that. It was the ultimate NBA rorschach test, and how you answered the question, "Who is MVP?" said a lot about how you watch the league.
But then there are years when every celestial body in the basketball universe aligns in favor of a single NBA talent. Think 2016, when Steph Curry swept the voting as the first unanimous Most Valuable Player behind the greatest shooting season the sport has ever witnessed.
Such is the case this season, when there's one NBA superstar who can stake claim to being the most statistically impressive (by metrics old and new) and who can tell a story to the voters that demonstrates personal growth and maturity. His team sits atop the standings and has overperformed expectations. And on the more intangible criteria that surround the award, the player just looks and feels the part.
Barring some late developments over the final fifth of the regular season, we have ourselves such a landslide -- and the runaway campaign belongs to James Edward Harden Jr.
(Note: We are tracking the MVP race in four different categories. Below are the individual category rankings among the top eight MVP candidates.)
---
MVP Rankings: Top 8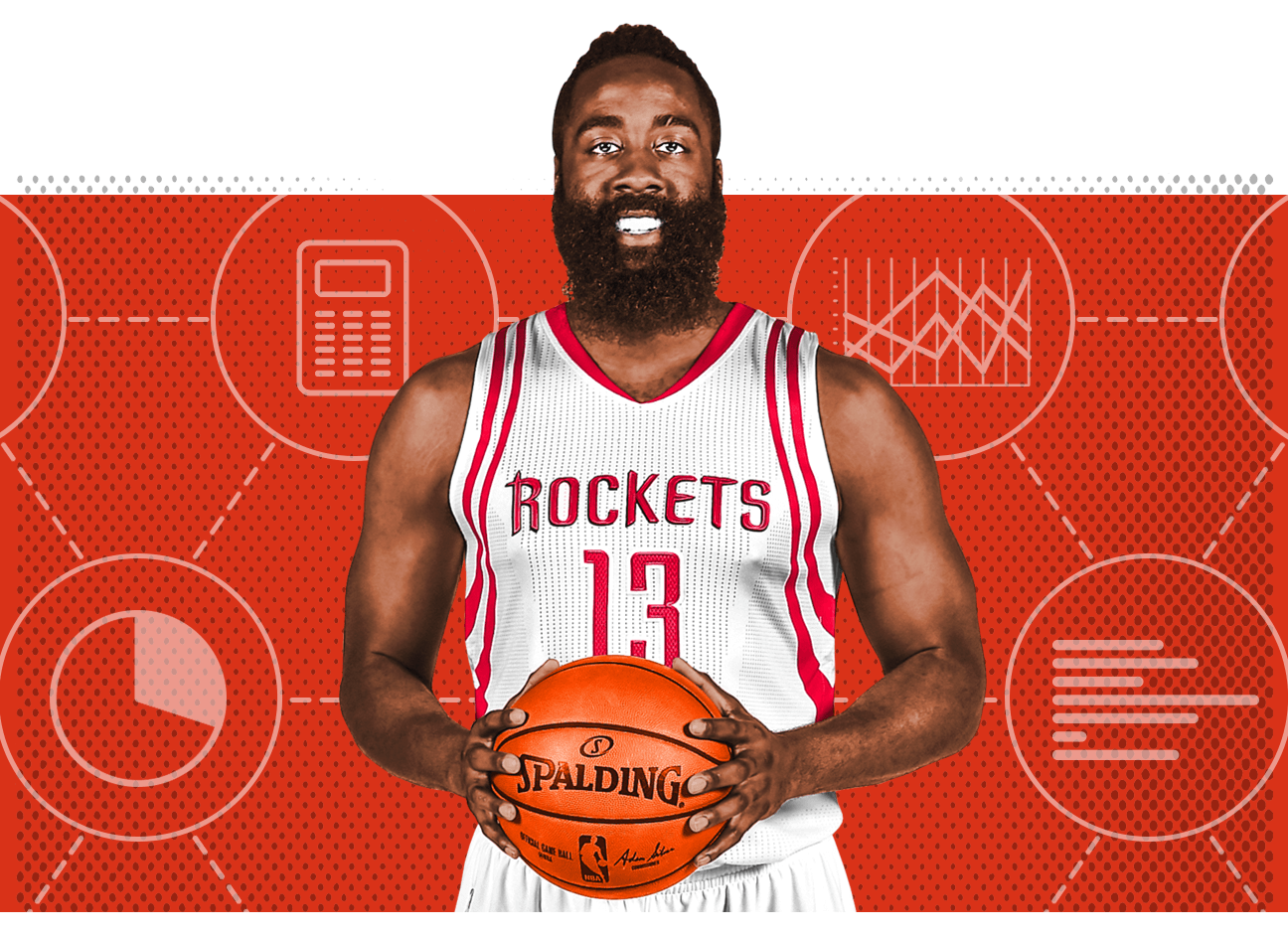 Raw stats: 1
Advanced stats: 1
Team success: 1
Narrative: 1
With fewer than 20 games remaining, the MVP race is Harden's to lose. He is the only player in the league averaging greater than 30 points, ranks behind only Russell Westbrook and LeBron James in assists per game at 8.8, and leads the league in wins as measured by ESPN's real plus-minus.
But apart from the heft of his statistical portfolio, it's easy to forget that, not so long ago, Harden carried the reputation, fair or not, as a big-time scorer who lacked the gravitas of some of his colleagues in the NBA's pantheon. A former coach tagged him as a guy who lacked leadership skills. Compilations of clips featuring embarrassing defensive sequences roved the interwebs. Among elite guards, Steph was the baby-faced assassin, Russ was a lethal nerve ... and The Beard was a guy who gracelessly flopped his way to the line.
No longer. This season, Harden has continued to forge a mind meld with coach Mike D'Antoni and has seamlessly welcomed Chris Paul into an offense where he has been the dominant ball-handler. The Rockets are enjoying a magical season, and Harden is the face of the operation. While the Warriors have coasted, the Rockets have brought a joyful brand of intensity virtually every night -- and Harden has been the catalyst, in MVP fashion.
---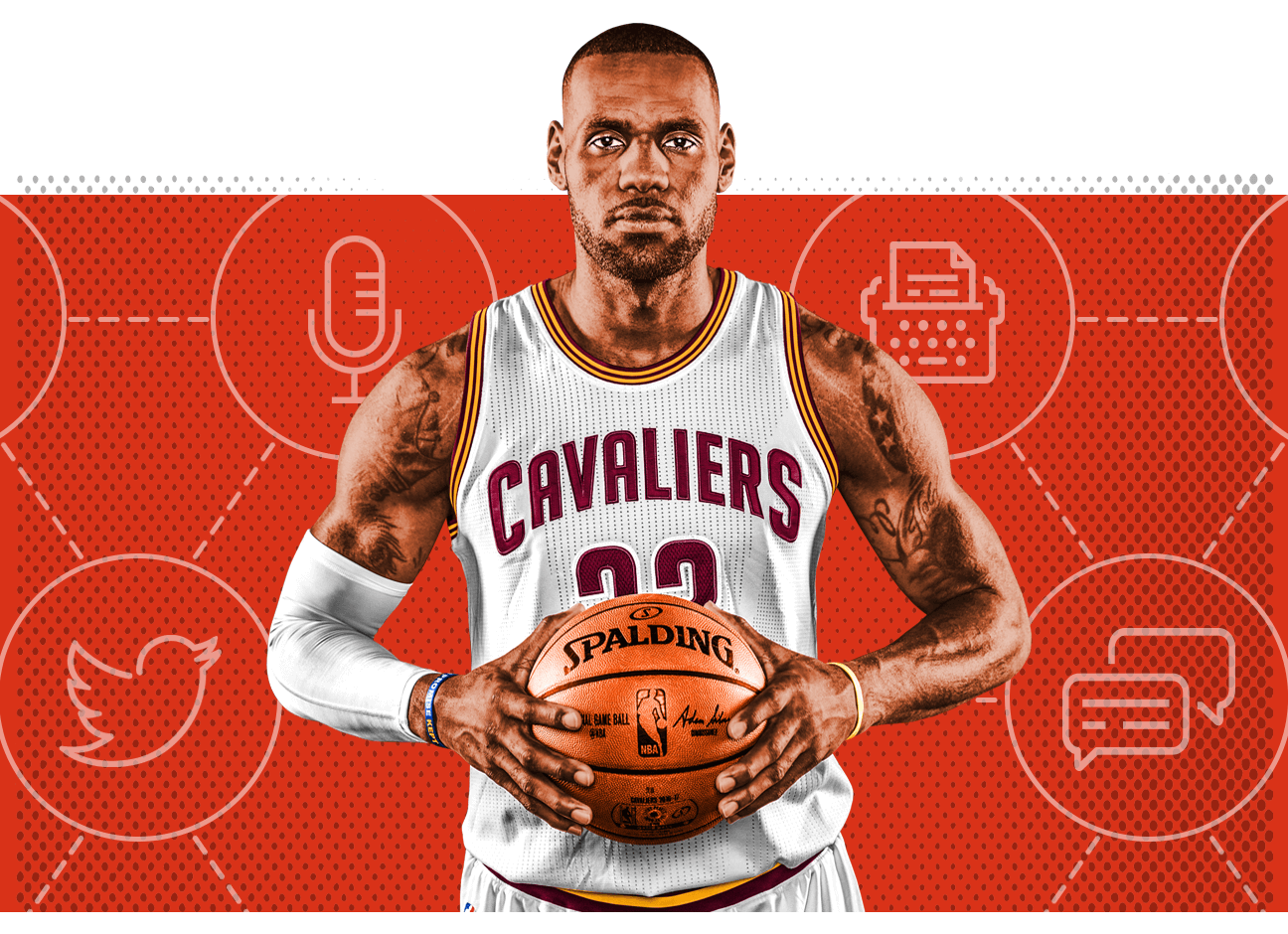 Raw stats: 2
Advanced stats: 3
Team success: 7
Narrative: 2
Displays like Wednesday night's Cavs win in Denver serve as heady reminders that the MVP award is more than an honorarium for mathematical achievement. James scored Cleveland's final nine points, including a series of unconscionable circus shots in the heat of a competitive, high-altitude road tilt during the most precarious juncture of his team's unsteady season.
While James is unlikely to wrest the award away from Harden, he might still win the vote if the criterion were, "You can have one player for one game." In his 15th season, James has never been more durable, competing in each and every one of the Cavs' 65 games. He leads Harden as the league's leader in value over replacement player, and is 0.6 assists per game shy of averaging a triple-double since returning from the All-Star break.
---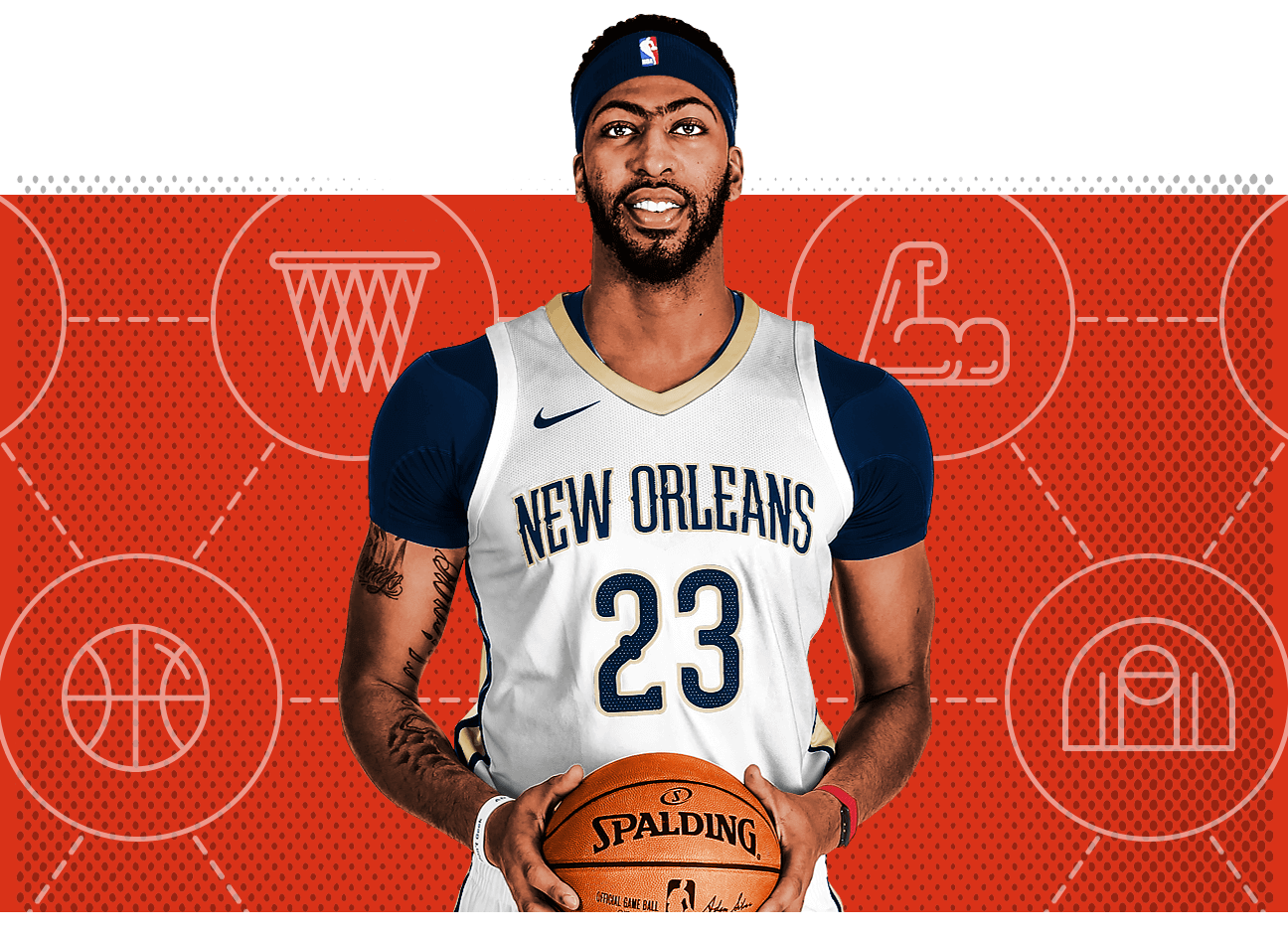 Raw stats: 3
Advanced stats: 5
Team success: 6
Narrative: 4
Given the ankle sprain suffered on March 7, this might be the high-water mark for Davis this season, but what a run it's been for the Pelicans' supernova. Since DeMarcus Cousins was lost for the season on Jan. 26, Davis has averaged a league-best 32.1 points and 12.8 rebounds per game.
Individual exploits aside, Davis has been regarded as a player whose achievements as a team leader paled to his individual talent. But the Pelicans' recent 10-game winning streak has been a revelation for Davis, who has embraced leading the high-octane Pelicans' attack as the agile, new-gen skilled big man he's been heralded since arriving in the league.
---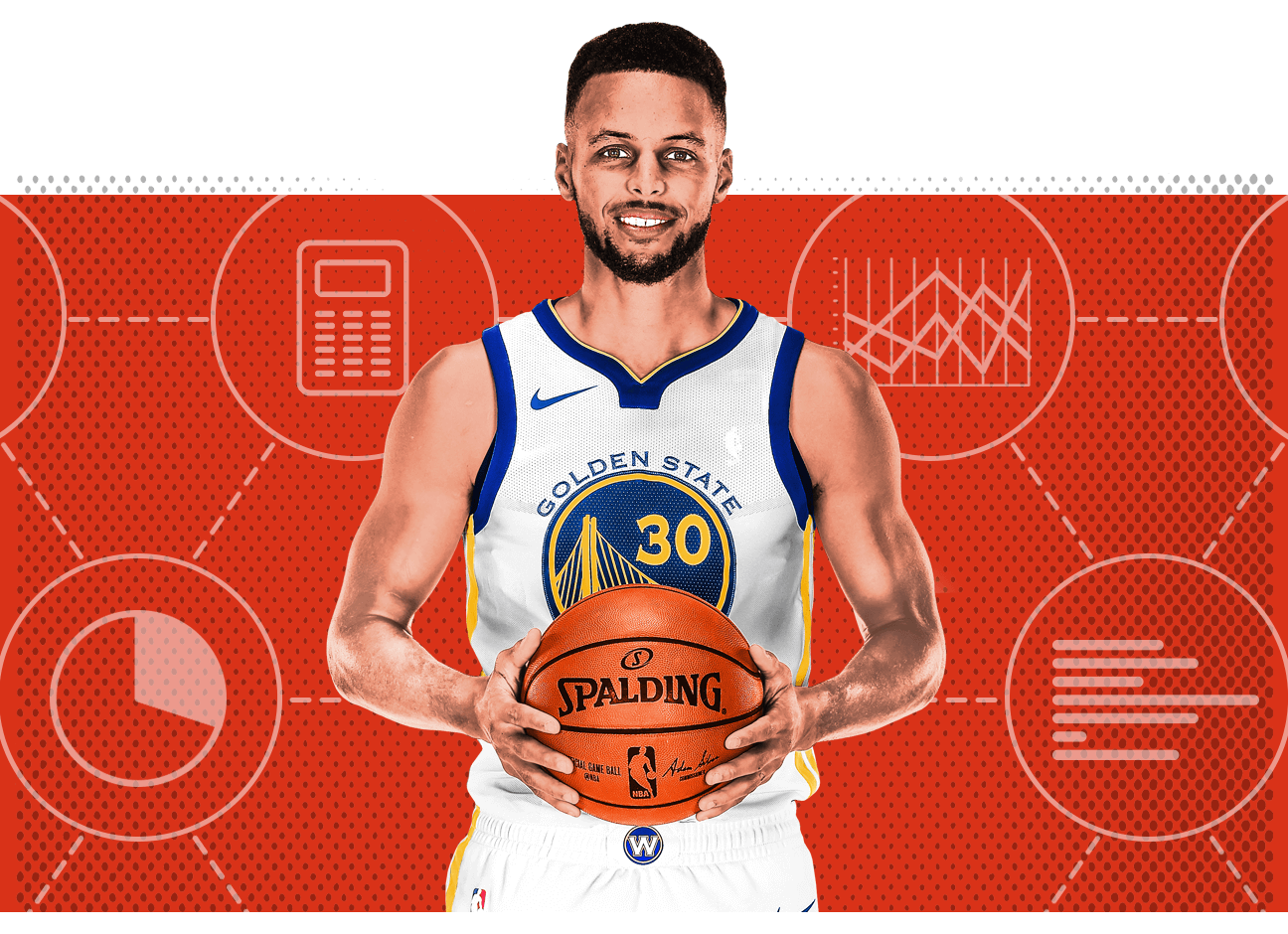 Raw stats: 5
Advanced stats: 4
Team success: 3
Narrative: 7
When Kevin Durant moved to Oakland, we sensed Curry would suffer in MVP balloting. The award will always look kindly on volume and it's virtually impossible to congregate exceptionally high-usage players on a single roster and not witness individual drop-offs.
Such has been the case for Curry, who is actually having a more efficient shooting season than his MVP 2015-16 season, when he became the only player in league history to compile a usage rate above 30 and a true shooting percentage greater than 65, finishing at 66.9. This season? 67.5. Give Steph back those three field-goal attempts per game he's lost since Durant's arrival -- virtually guaranteeing him the 30 points per game milestone -- and we might have a competitive race for the award.
---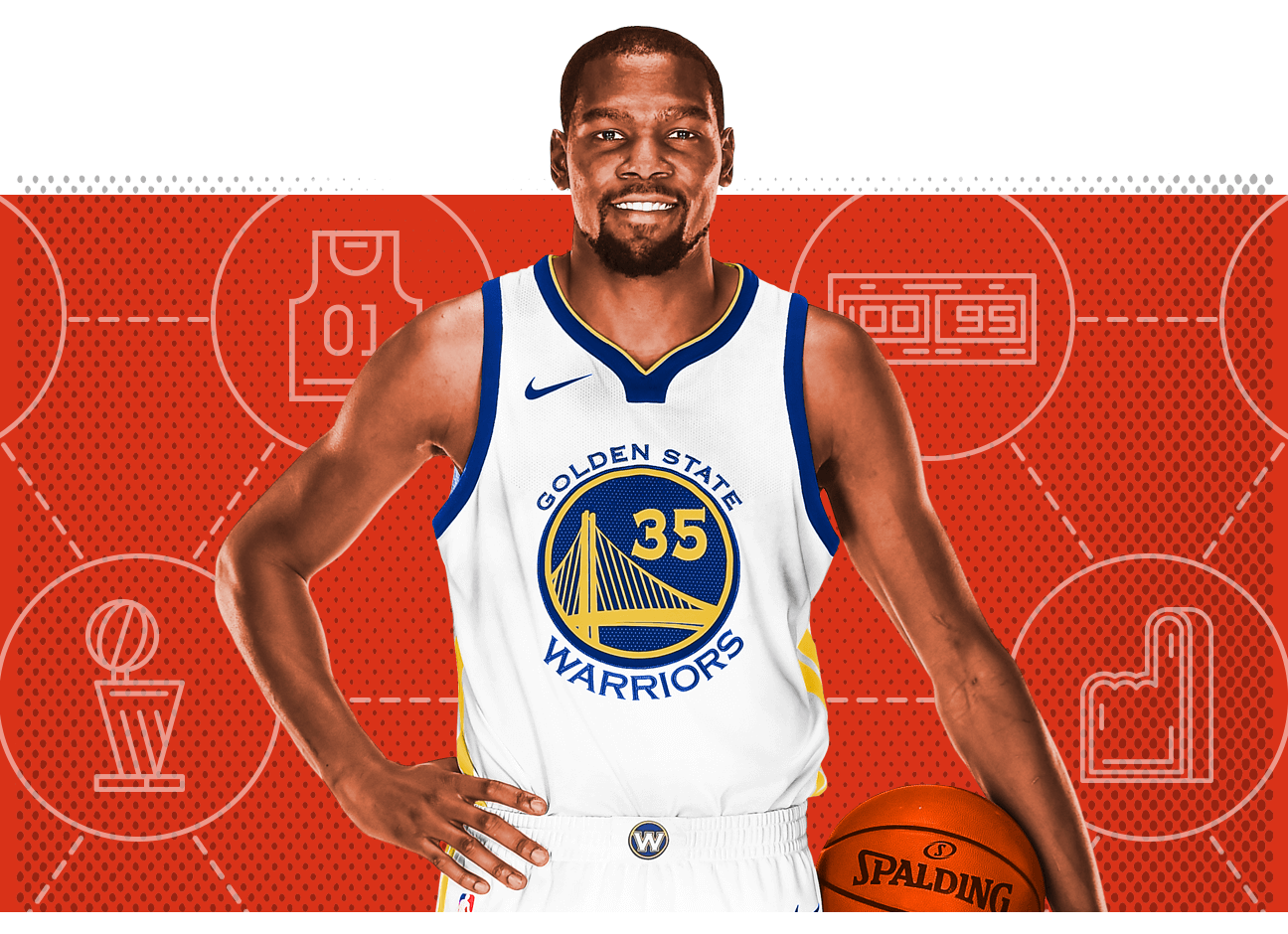 Raw stats: 6
Advanced stats: 6
Team success: 4
Narrative: 6
Like Curry, Durant saw the probabilities of winning an MVP trophy diminish when he joined the Warriors' roster, and neither ranked in the Top 3 last season. But also like Curry, Durant has posted incredibly efficient numbers this season, especially of late.
While the Rockets have been streaking, and the league wows over the individual pyrotechnics of LeBron, AD and Dame, Durant has quietly been draining everything in sight. Since Feb. 1, he's averaging 28.5 PPG on a true shooting percentage of 72.1. Right now, he'd finish with a career-high 3-point percentage (43.6), and he ranks tied for third in the league in total blocked shots.
---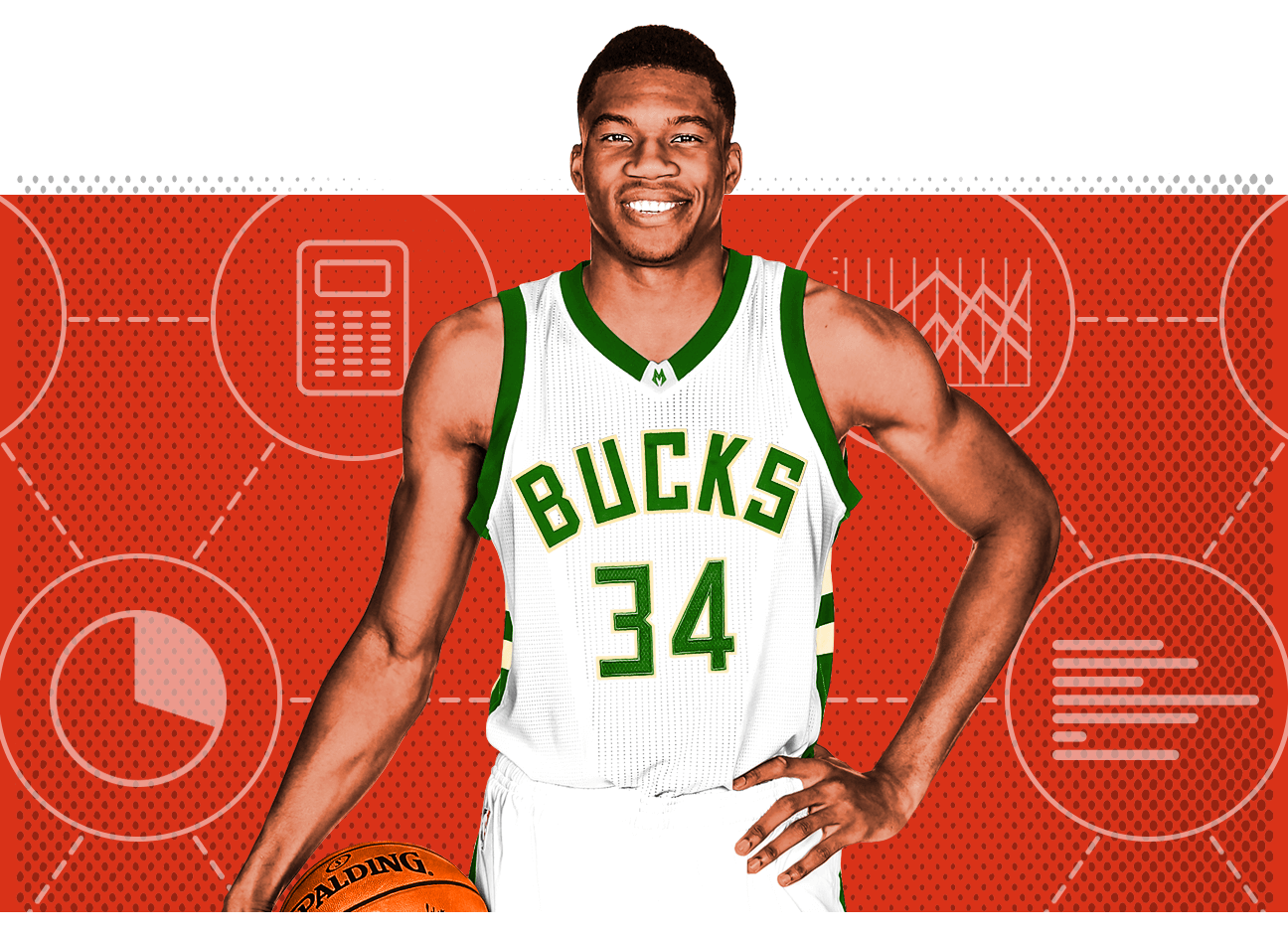 Raw stats: 4
Advanced stats: 2
Team success: 8
Narrative: 8
Like Davis, voters are assured that Antetokounmpo's elite versatility makes him a Top 10 talent. Now they want to see Giannis drag his team by the scruff of its neck into the Eastern Conference's business class section. The team's recent slide doesn't bode well for Antetokounmpo, even though he's posted healthy numbers during Milwaukee's recent slump. If and when the Bucks start contending, the breadth of Antetokounmpo's stat line will demand high contention.
---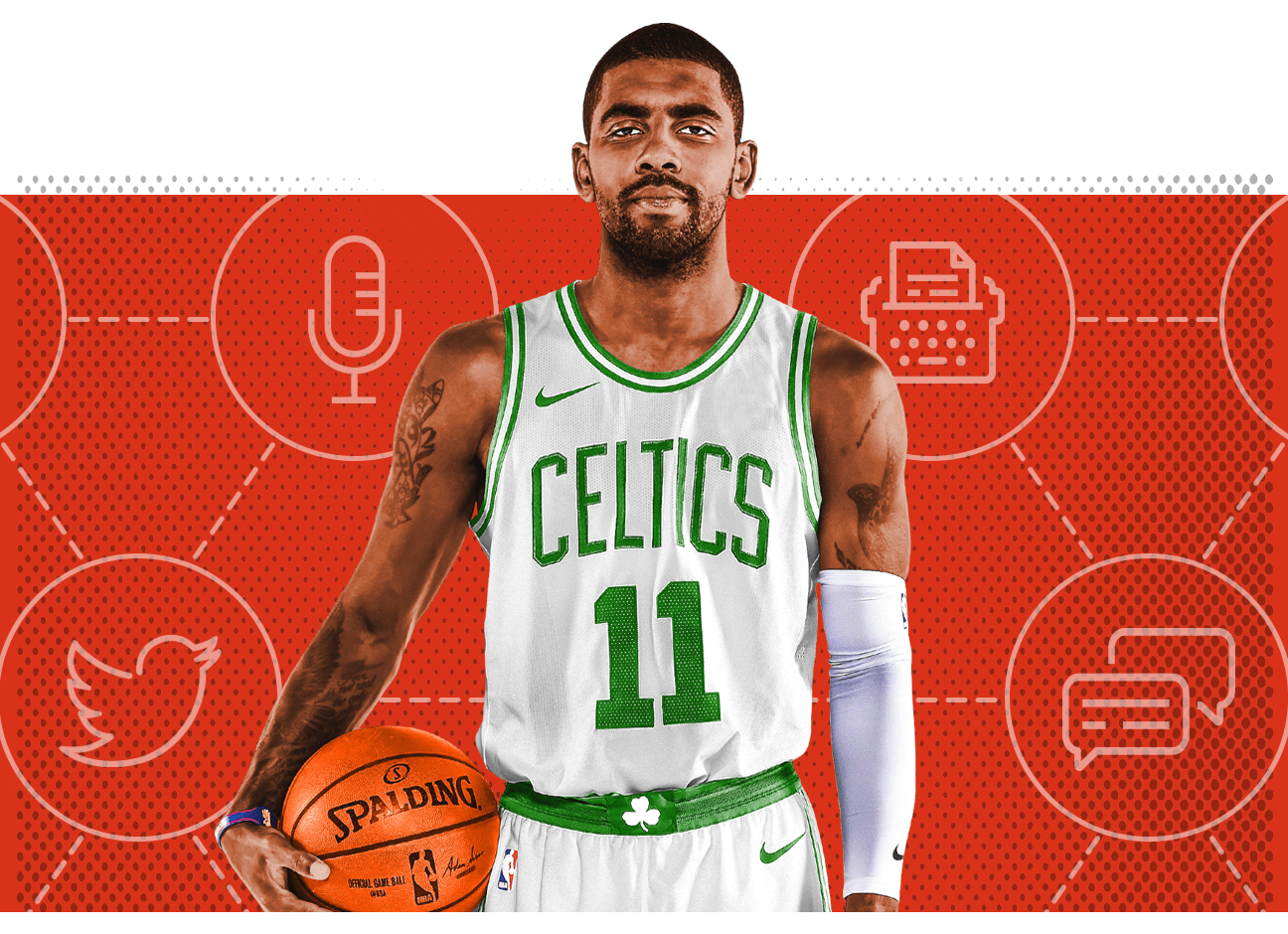 Raw stats: 8
Advanced stats: 8
Team success: 2
Narrative: 3
The Celtics' stellar play since the All-Star break has returned Irving to the outskirts of the MVP conversation. The stats aren't gaudy by MVP standards, but solid: 24.7 PPG on a true shooting percentage of 61.0, along with 5.2 APG.
But Irving's is a narrative-driven candidacy. He's the most prolific offensive player on an elite team. His greatest individual liability -- defense -- has all been retired as a concern, as he's the starting point guard for the league's stingiest team (defensive real plus-minus says this distinction is despite Irving's contributions). More than anything, he demanded his freedom from Cleveland, was granted that freedom and then thrived.
---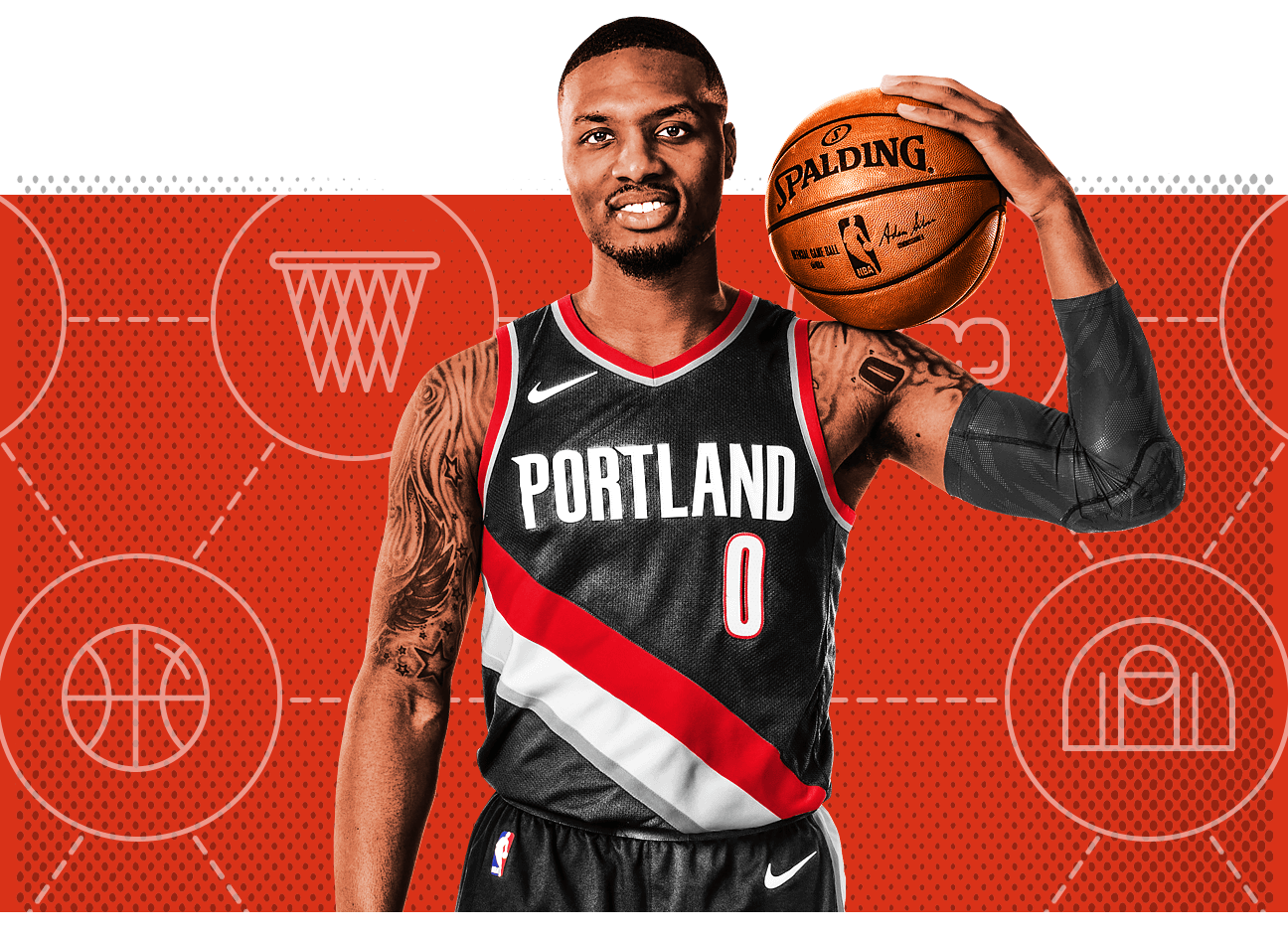 Raw stats: 7
Advanced stats: 7
Team success: 5
Narrative: 5
A middling playoff contending team with designs on sacrificial lambhood in the first round has shot up the Western Conference standings, and Damian Lillard slicked the tracks. He paced the Blazers during their active nine-game winning streak, including the virtuoso performance that fueled the comeback over the Lakers last Monday.
Both conventional and advanced stats smile on Lillard's resume. Lillard ranks sixth in the league in win shares. He topped 60 percent true shooting this past week, an arbitrary but meaningful threshold for elite efficiency, bolstering the strong raw numbers. Lillard isn't likely to see any Top 3 votes, but he's played his way into the strong third tier of candidates that could collect a handful of fifth-place votes.
---
Honorable mentions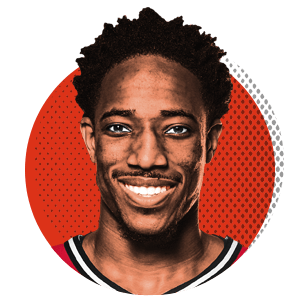 DeMar DeRozan: Toronto's most productive offensive player has expanded his game, and assumed the mantle of leadership on one of the league's best feel-good stories, the East-leading Raptors.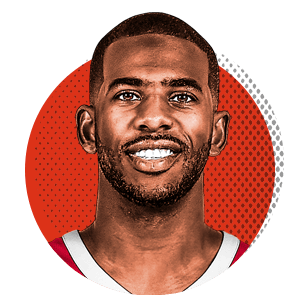 Chris Paul: The NBA's leader in real plus-minus and second only to teammate Harden in win shares per 48, Paul's shooting has leveled out a bit in recent weeks, but his imprint on the Rockets' exceptional season can be found on virtually every possession he plays.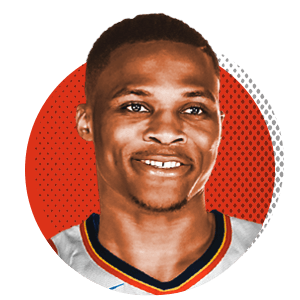 Russell Westbrook: The Thunder's rocky season hasn't aided his standing in the race, nor has the unsightly 52.1 percent true shooting (Sacramento and Chicago are dead last at 53.1 percent as a team). Yet, Westbrook still has an inordinate impact -- RPM ranks him sixth in total wins, and he rules the box score.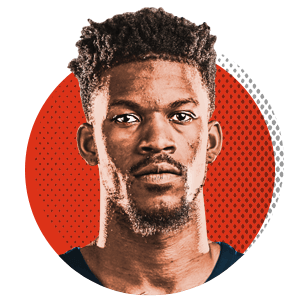 Jimmy Butler: The torn meniscus derailed an intriguing candidacy, as Butler had carved out the Kawhi Leonard Memorial Two-Way Wing slot on the ballot.