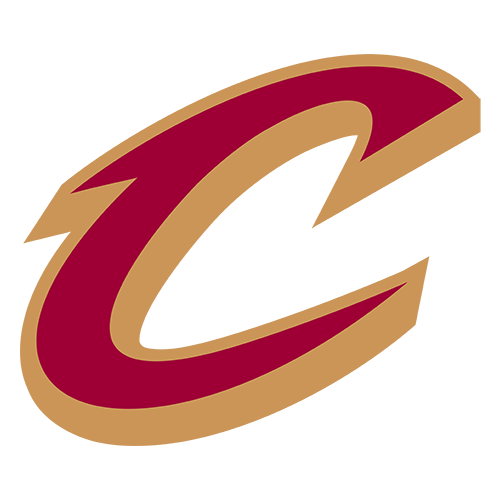 | | 1 | 2 | 3 | 4 | T |
| --- | --- | --- | --- | --- | --- |
| CLE | 26 | 36 | 29 | 13 | 104 |
| TOR | 22 | 25 | 21 | 27 | 95 |

James' 27, 14 and 14 trumped by Nets' victory
TORONTO (AP) -- LeBron James' triple-double wasn't enough to put
the Cleveland Cavaliers into the playoffs.
| | | |
| --- | --- | --- |
| Team | Seasons | Last playoff app. |
| Warriors | 11 | '93-94 |
| Clippers | 8 | '96-97 |
| Cavaliers | 7 | '97-98 |
James had 27 points, 14 assists and 14 rebounds to lead the
Cavaliers to a 104-95 victory over the Toronto Raptors on Wednesday
night, but the New Jersey Nets defeated Boston to capture the
eighth and final playoff spot in the Eastern Conference.
Cleveland and New Jersey finished with the same record, 42-40,
but the Cavaliers didn't have the tiebreaker because the Nets won
the season series.
"I just wanted to put us in a position to win. I did that. We
needed some help, but we didn't get it," James said. "We did our
part tonight, but we didn't do our part at other times and it came
back and got us."
James did what he could, and by halftime was only one rebound
short of a triple-double as Cleveland led by 15. The 20-year-old
recorded his fourth triple-double of the season by grabbing a
rebound just 23 seconds into the second half, and the Cavaliers
began the half with a 16-2 run that included two 3-pointers by
James.
His driving layup gave Cleveland a 29-point lead -- its biggest
of the game -- with 5:12 left.
James said before the game that he would be checking out the
scoreboard.
| | | |
| --- | --- | --- |
| 2005 | James' ppg | Cavs' W-L |
| Feb. | 26.2 | 5.7 |
| March | 29.9 | 6-9 |
| April | 32.7 | 5-7 |
"When we first got the score Boston was up 17, then they were
up 10, then 5, 4 and it just kept going down," said James, who
dropped his head when the final buzzer sounded to his game.
"This is not the end of the world. I got a family at home to
take care of that brings a smile to my face every day," James
said. "This is just basketball. I do this because I love to do
this, but I got family members at home. That is what is most
important."
Cleveland went 4-7 down the stretch, spoiling what many
considered to be a breakthrough season for James after he earned
Rookie of the Year honors in 2003-04.
James suggested the team is in turmoil.
"There were some missed opportunities on the court and some
distractions off the court. It always catches up with you when you
are not doing things right," James said.
Last time in Toronto, James' 56-point effort was wasted. Point
guard Jeff McInnis didn't play in that game, a benching that helped
lead to coach Paul Silas' firing by new owner Dan Gilbert the next
day.
| | |
| --- | --- |
| Player | Yrs.-Days |
| L. James, Cavaliers | 20-110 |
| K. Bryant, Lakers | 22-161 |
| M. Johnson, Lakers | 22-231 |
| T. McGrady, Rockets | 22-233 |
McInnis did not accompany the team to Toronto this time.
On Tuesday, McInnis started against Boston but didn't score in
six minutes before being replaced by Eric Snow. McInnis didn't
rejoin his teammates on the bench for the second half until midway
through the third quarter, and when he was there, he remained in
his seat with a towel wrapped around his head.
The Cavs said he had a "viral syndrome," but didn't give any
other specifics. McInnis said his stomach hurt while declining
interviews after Cleveland's 100-86 win over the Celtics.
Snow said missing the playoffs will serve as a lesson.
"If this doesn't drive you to put in your work in the summer
and come back and cut out all your agendas, and realize that this
is still a team game, I don't know what will," Snow said. "You've
got to play team ball."
Toronto fans were rooting for Cleveland to make the playoffs.
One fan had a sign that read: "LeBron make Vince golf this
season!" in reference to Vince Carter, who is reviled in Toronto
because he demanded a trade and acknowledged he didn't give it his
all with the Raptors.
Fans cheered when the videoboard showed an injured Carter going
to the locker room during the New Jersey-Boston game. They also
cheered when they showed footage of Carter missing a layup.
Jalen Rose had 25 points for the lottery-bound Raptors, who
finished 33-49 -- the third straight year they've missed the
playoffs.
"I'm so tired of losing it's unreal," Toronto forward Chris
Bosh said. "I guess it's just a test of character. We just have to
make sure we pass it."
Game notes
Snow went 3-for-14 from the field. He played 47 minutes
because of McInnis' absence. ... Cleveland interim coach Brendan
Malone didn't want his players checking out the score in the Nets
game. "I hope they are looking at the rim rather than the
scoreboard." ... The Cavaliers went 8-10 under Malone. ... James
was one assist shy of tying a career-high. ... Comedians Damon and
Shawn Wayans sat courtside.