'Anything seemed possible' during Ghana's 2010 World Cup run
Colin Udoh and Ed Dove look back on the highs and lows of Ghana's run to the 2010 World Cup quarterfinal.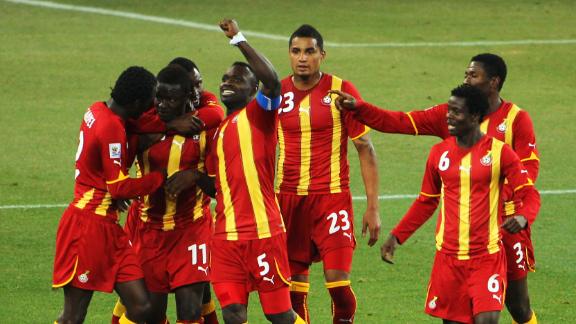 Yabuku 'unfairly vilified' for 2010 World Cup miss
Colin Udoh reflects on the 10-year anniversary of Yakubu's miss vs. South Korea at the 2010 World Cup.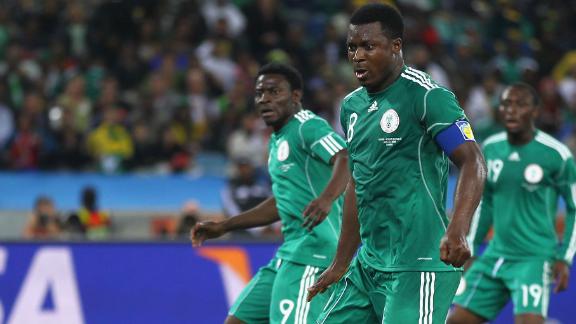 How the USMNT motivated a nation at 2010 World Cup
Jurgen Klinsmann and Herculez Gomez look back on the USMNT's 1-0 win over Algeria in the 2010 World Cup.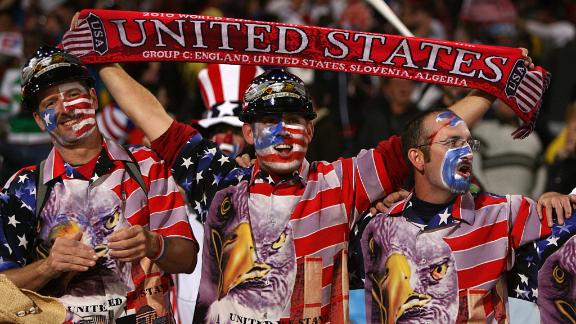 FIFA Women's World Cup
FIFA World Cup
Remembering when Cameroon beat Maradona's Argentina
Colin Udoh and Ed Dove look back on the Indomitable Lions' landmark win in the 1990 World Cup.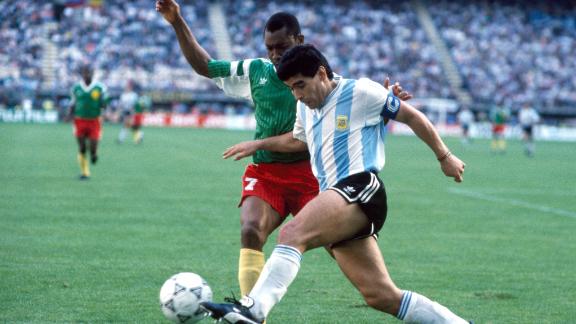 On This Day: Bob Ley rants about FIFA
On this day in 2015, ESPN's Bob Ley showed his frustration with the FIFA presidential election.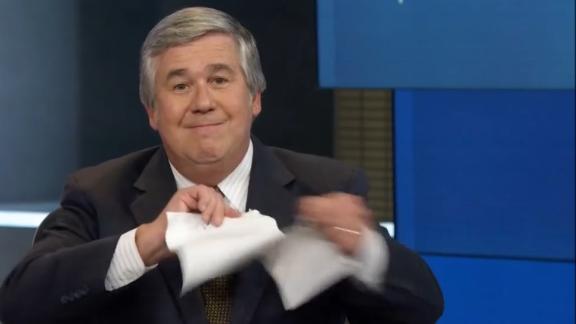 Pele: Mexico 1970 the highlight of my Brazil career
Brazilian legend Pele explains why winning the World Cup in Mexico was his best memory in a Brazil shirt.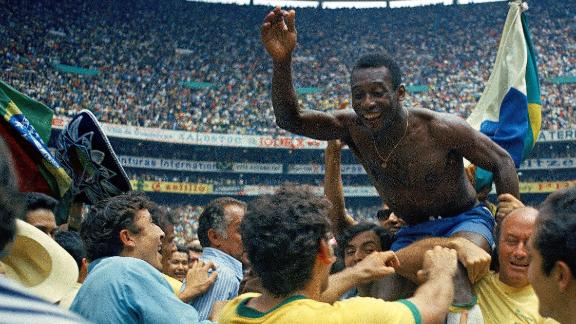 Gomez: Klopp coaching Mexico wouldn't have made a difference
Herculez Gomez says having Jurgen Klopp in charge wouldn't have improved Mexico's 2018 World Cup performance.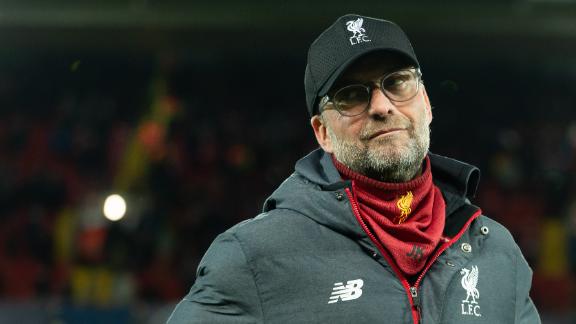 Gio Reyna eyeing up 2026 World Cup success with USMNT
Giovanni Reyna says the youthful USMNT squad are "hungry to prove that America can play too".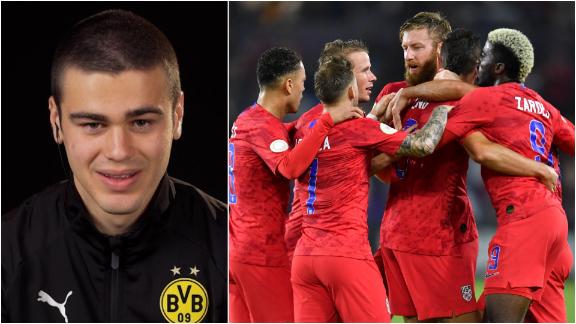 EXCLUSIVE: Rafael says Brazil teammate Neymar is not a leader
Lyon defender Rafael explains what Neymar needs to change in order to fulfill his promise and become a leader for Brazil.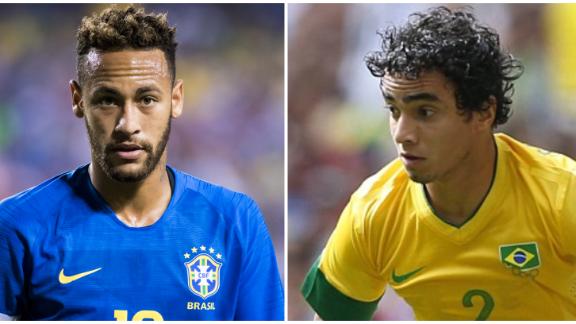 Best French centre-back: Desailly, Blanc or Leboeuf?
Frank Leboeuf picks the best French centre-back with Marcel Desailly, Laurent Blanc and himself for options.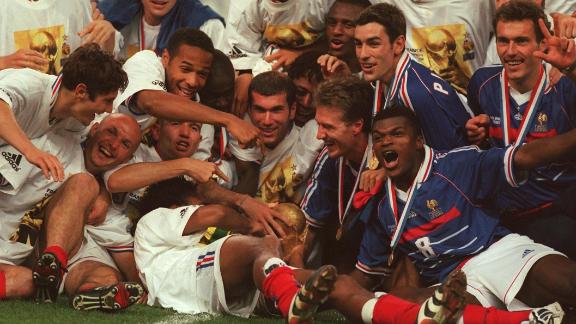 De La Fuente: If USMNT continue to grow, we can win a World Cup
Konrad De La Fuente believes that with players continuing to move to Europe, the national team have the ability to do something special.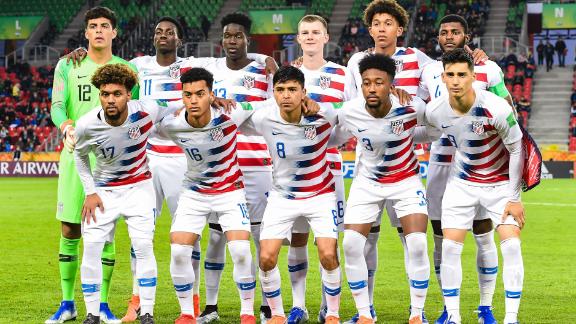 Javier Aguirre recalls crucial mistake vs. USMNT at World Cup
Former Mexico coach Javier Aguirre says he made one of the worst mistakes of his career at the 2002 World Cup.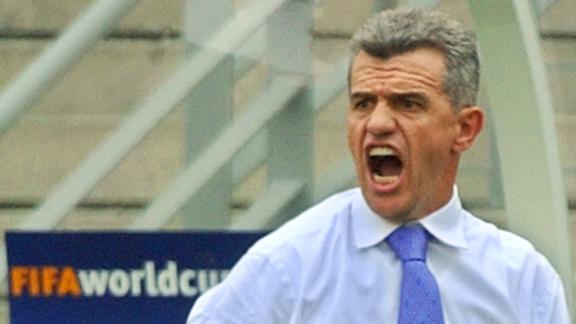 UEFA Champions League
Andriy Shevchenko or David Villa: Who was better at their peak?
Julien Laurens and Ale Moreno are at odds over who was better in their prime: Andriy Shevchenko or David Villa.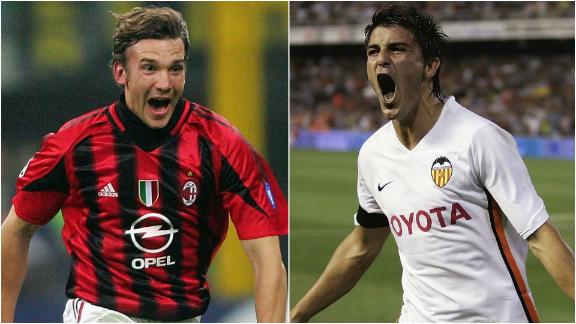 German Bundesliga
James Rodriguez or Philippe Coutinho: Who's more consistent?
Steve Nicol struggles to pick who's better between Brazil's Philippe Coutinho and Colombia's James Rodriguez.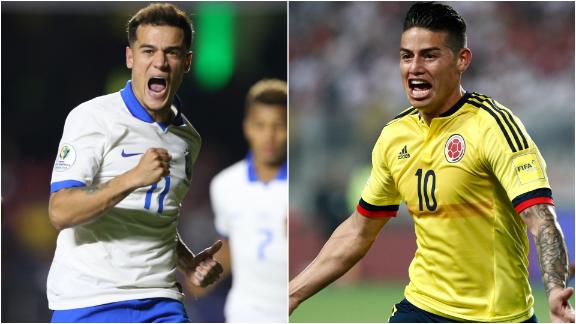 FIFA World Cup
Nicol: West Germany unlucky to lose to Argentina in 86
Steve Nicol picks the West Germany team from the 1986 World Cup as the greatest side he's ever witnessed.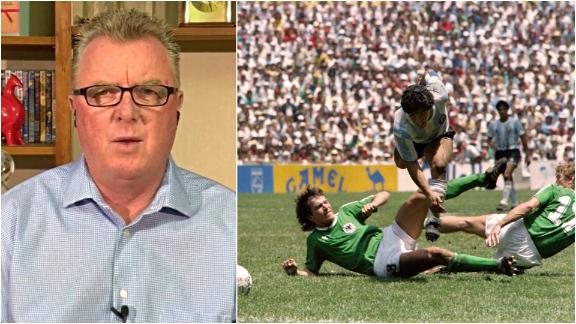 Brazil's 2005 team made opponents feel 'powerless'
Alejandro Moreno recalls admiring Brazil's talent during a World Cup qualifier against Venezuela in 2005.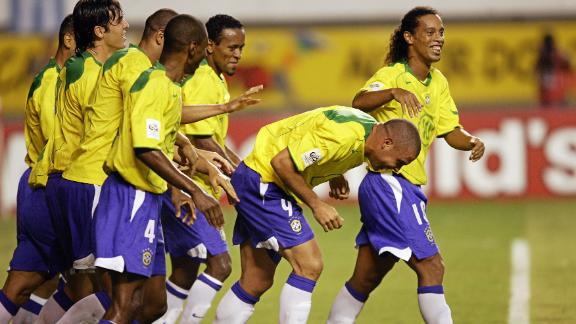 Hislop admits to courtesy dive on Gerrard World Cup goal
Shaka Hislop reflects on Steven Gerrard's two wonder goals against him in the World Cup and FA Cup.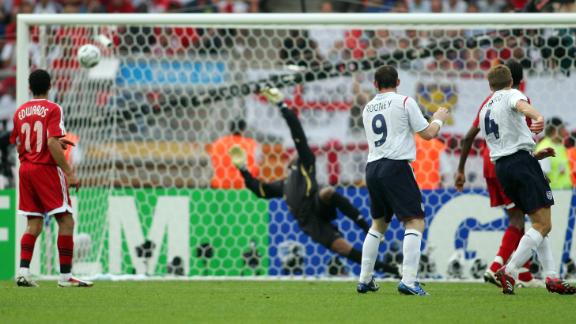 Charlie Davies' emotional reflection on missing 2010 World Cup
Tune into Charlie Davies' full interview on ESPN FC's YouTube channel.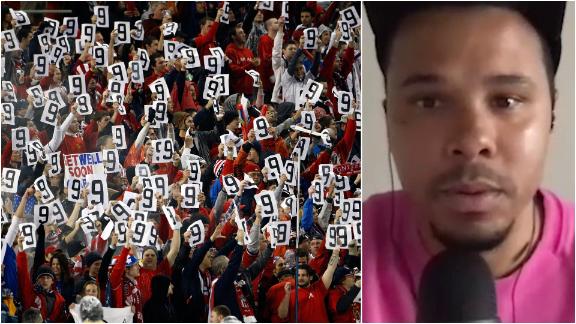 Best goals of the century from the backyard
A young fan had some time to recreate the best goals of soccer history from his backyard.