MotoGP
MotoGP
AutoRacing
AutoRacing
MotoGP
Moto riders have on-bike fight during race
Jorge Martinez jumped onto Marion Calvo's moving motorcycle at the Costa Rica National Motorbike Championship before throwing punches at the rider.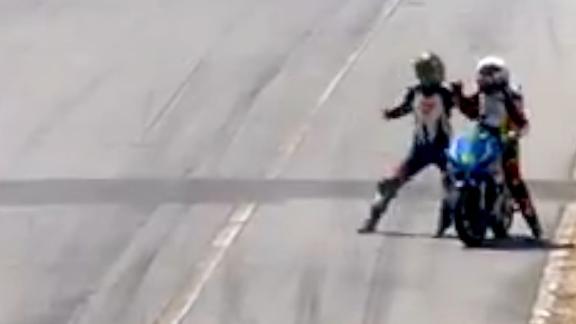 AutoRacing
The latest news, exclusive opinion/analysis, the best sporting video, and a look ahead to what the big talking points will be.
MOHD RASFAN/AFP/Getty Images

Which race is when on the 2016 MotoGP calendar?
ESPN: Serving Australian sports fans now better than ever
Imageplay for ESPN

Welcome to your new local edition of ESPN.com, where you'll now find a little fair-dinkum flavour to go with everything you've come to love from the Worldwide Leader in Sports.
Customise ESPN