Oklahoma advances to WCWS on Jennings' 9th-inning HR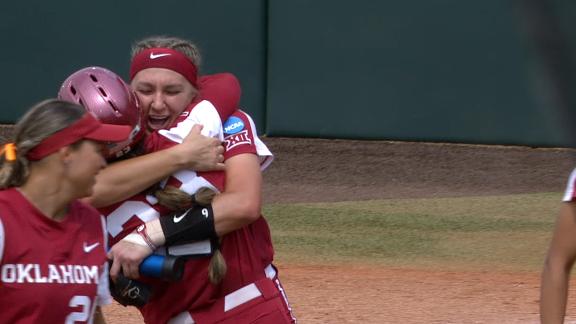 Gottshall says trip to WCWS 'means everything' to UT
Weekly on Lady Vols' trip to WCWS: 'Sheer jubilation"
Julia Jimenez's grand slam gives Utah comfortable lead
Utah's Julia Jimenez crushes this ball out of the park to give the Utes a 7-1 lead over San Diego State.
NCAA MEN'S BASEBALL
NCAA BASEBALL
COLLEGE BASEBALL
GYMNASTICS
Trinity Thomas' journey to tying the Perfect 10 record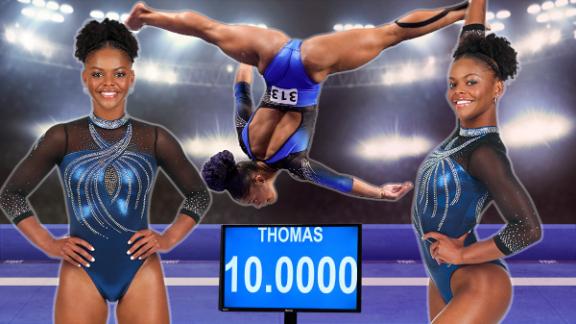 NCAA MEN'S HOCKEY
QUINNIPIAC RALLIES FOR OT WIN

30 YEARS AFTER KARIYA

UTAH
NCAA Men's Baseball
Can Vols produce on road, Aggies rule Stanford?
The SEC Now crew looks at the two SEC teams going on the road for their baseball regionals and breaks down Tennessee and Texas A&M.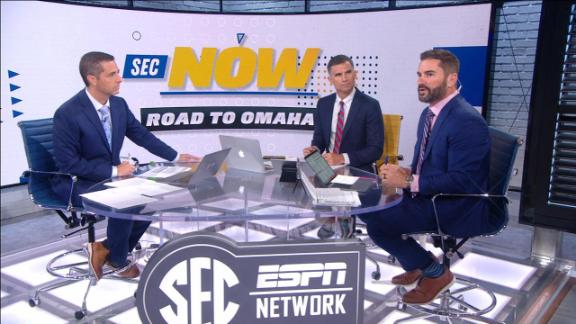 NCAA Men's Baseball
Riopelle says Florida wants to 'go the full distance'
As they prepare to host Florida A&M in the Gainesville Regional, catcher BT Riopelle says the national 2-seed Gators are seasoned and ready to make a NCAA run.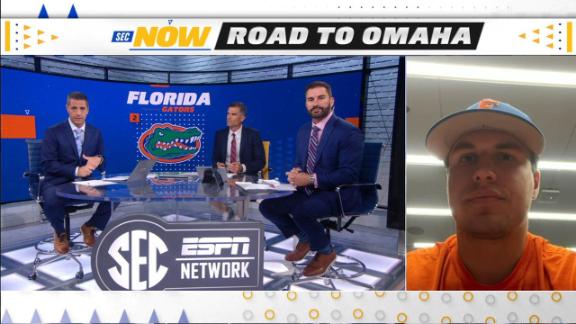 NCAA Men's Baseball
Wake Forest baseball coach proud of his team heading into tournament
Wake Forest baseball coach Tom Walter explains his squad's success this season heading into the NCAA tournament.
NCAA Men's Baseball
NCAA Men's Baseball
Tip of the Rally Cap: This week's amazing performances
Rally Cap's David Dellucci, Tori Vidales and Dari Nowkhah each give a shout out to the most spectacular SEC baseball and softball players from this week.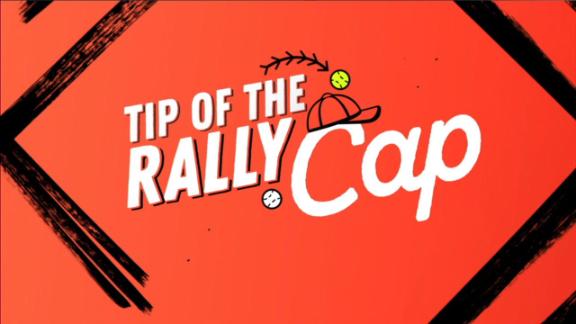 NCAA Men's Baseball
SEC breaks record for NCAA baseball regional hosts
The Rally Cap crew discusses the SEC breaking the record with eight regional hosts along with the stating the advantages of hosting a regional.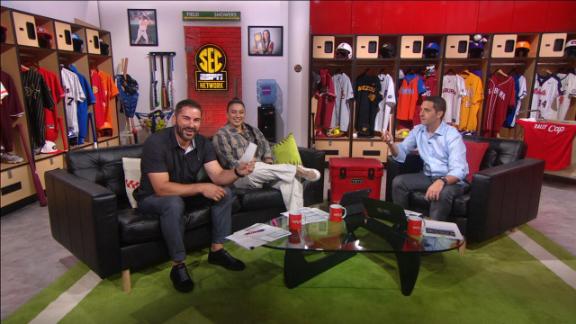 NCAA Men's Baseball
Just a Bit Outside: See this week's most unique moments
The Rally Cap crew comments on some interesting moments including foul balls breaking glass, interview antics and more. (edited)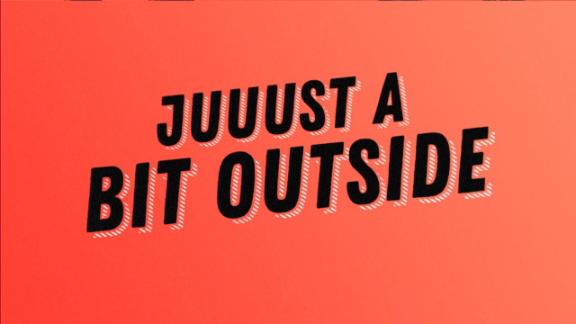 SEC Showdown: No. 4 Tennessee vs. No. 11 Bama in WCWS
Rally Cap's Tori Vidales breaks down two SEC teams making the Women's College World Series and getting the chance to face off in the first game.
NCAA Men's Baseball
Get Your Peanuts: See SEC's top plays from this week
The Rally Cap crew runs through the five most outstanding plays around the diamond this week within SEC play, including some impressive catches in the outfield.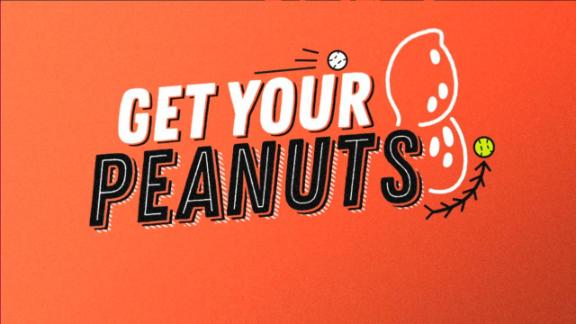 NCAA Men's Baseball
Dellucci explains why Vanderbilt 'just wins ball games'
Following the 10-4 SEC Tournament victory over Texas A&M, Rally Cap's David Dellucci discusses the Commodores' well-rounded approach to win games.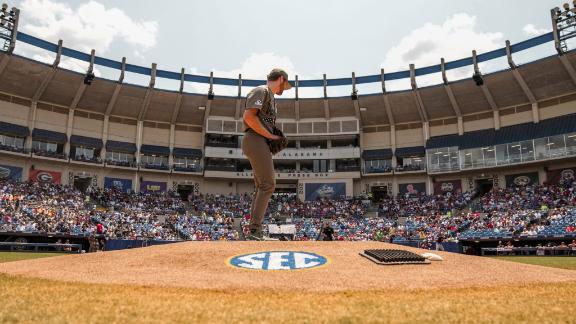 Murphy on Fouts: She's a rock star, legend, and icon
Following a heroic string of performances to send Bama to the WCWS, Patrick Murphy says of Montana Fouts: "She's a rock star, she's a legend, and she's an icon."