At this point, it's the only question worth asking: Who will win Saturday night's welterweight title bout between Manny Pacquiao and Keith Thurman at the MGM Grand Garden Arena in Las Vegas? Our experts make their picks.
---
Dan Rafael
ESPN.com
Pacquiao by decision
I've gone back and forth on this one since it was made. I can see good reasons to go with either guy, but something tells me Pacquiao isn't done just yet. He has looked good in recent fights, still seems enthusiastic and excited to fight and still has speed and power. I think somehow, even at 40 against an unbeaten man 10 years younger than him, he will find a way to get the job done in a tough fight.
---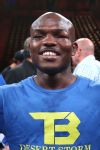 Timothy Bradley Jr.
ESPN boxing analyst/former champion
Thurman by controversial split decision
I'm picking Thurman to win this fight because he has a lot of advantages. He's younger, bigger and stronger. He doesn't have the speed advantage, but you beat speed with timing. Thurman has great timing with explosive counterpunching ability that will keep Pacquiao honest and in the outside 60% of the time. The other 40% Thurman will use his young legs and ring IQ to box Pacquiao's ears off!
---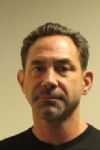 Mark Kriegel
ESPN TV
Pacquiao by decision
Thurman is bigger and younger by a decade. He's highly skilled and very powerful. He's in his prime, and this is the chance he's been waiting for his entire career. So, of course, I'm picking Pacquiao. Maybe I'm placing too much stock in the stories I'm hearing out of the Wild Card Boxing Club. Or maybe I've become an old fart. Thurman likes to reset, and I don't think Pacquiao will let him. At some point, Pacquiao will hurt him. Not bad enough to take him out, but worse than Luis Collazo or Josesito Lopez. That's when it will get interesting. Pacquiao seems more than willing to return to places Thurman has not been. Good fight, disputed decision. Pacquiao.
---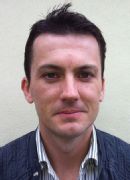 Nick Parkinson
ESPN UK
Pacquiao by decision/draw
Both have questions to answer in a hard fight to call. Is Pacquiao too old? Has Thurman been too inactive? Pacquiao's speed may just be enough to earn a close or controversial decision, and don't count out a draw.
---
Teddy Atlas
ESPN boxing analyst
Thurman by unanimous decision
Coming off his long layoff, Thurman's performance against Josesito Lopez probably has Pacquiao thinking he can catch him going straight back. And looking at Pacquiao vs. Adrien Broner, I believe Thurman can catch Pacquiao coming in. Too big, young and strong, Thurman drops the old iconic champion on his way to a unanimous decision win.
---
Nigel Collins
ESPN.com
Thurman by split decision
Despite his tough talk leading up to the fight, I think Thurman will jab and move. A lot will depend on referee Kenny Bayless. If he allows Thurman to repeatedly hold the way he always allowed Floyd Mayweather -- and think he will -- it's going to be tough for Pacquiao to connect on a regular basis. The decision in Thurman's favor will be split and extremely controversial.
---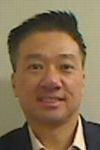 Steve Kim
ESPN.com
Pacquiao by decision
Perhaps I'm making too much of their last two fights, but I see Pacquiao winning this bout. While Thurman has been relatively inactive since 2017, Pacquiao has adhered to a regular fight schedule recently, and he has a certain edge for this fight. Thurman, while younger and in his physical prime, has always been a flawed technical fighter. I believe Pacquiao has one last really good fight left in him.
---
Eric Raskin
Showtime Boxing
Thurman by decision
This is one of the toughest major fights to call in recent memory, and as a betting man, my inclination would be to put money on whoever is the underdog (which keeps changing) or even on a draw (a realistic possibility here). But I lean toward Thurman having the tools to make Pacquiao look more like a 40-year-old than Broner or Lucas Matthysse could and eking out a close decision.
---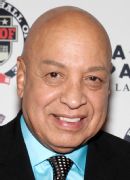 Joe Cortez
ESPN Deportes
Pacquiao by TKO
Pacquiao is up in age but he looked outstanding defeating Adrien Broner in January. If he fights the same way against Thurman, I have to go with Manny by a TKO win.
---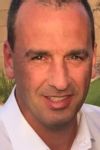 Charles Moynihan
ESPN bureau producer
Thurman by unanimous decision
Injuries and inactivity have diminished Thurman's status in the boxing stratosphere. But make no mistake, he is among the most skillful fighters overall when fully healthy. He puts his wide array of talent on display and dominates an aging Pacquiao via unanimous decision.
---
Salvador Rodriguez
ESPNdeportes.com
Pacquiao by decision
Legends always have one last big fight, and I think because of the time, hard work and commitment Pacquiao has put into this fight, he will be able to defeat Thurman by decision. Thurman has been inactive in recent years due to injuries and it will be hard for him to get into the fight rhythm you'd need to face a ring monster like Manny. Thurman's intelligence will allow him to compete through the fight, but in the end, Pacquiao will end up with his hand risen.
---
Carlos Nava
ESPNdeportes.com
Pacquiao by decision
Pacquiao has the experience, speed, technique and a great corner to score a victory over Thurman, who has been telling everybody that he will knock Pacquiao out and retire the Filipino legend. But that's more his desire to convince the fans that he deserves the fight than the reality of what will happen in the ring on Saturday.
---
Bernardo Pilatti
ESPNdeportes.com
Pacquiao by unanimous decision
Both Pacquiao and Thurman have promised a KO finish, but it is difficult to imagine a quick ending in this fight. They both have great mobility and speed to throw punches, reason why I believe we will have an entertaining fight. Thurman will be in a defensive mode, looking to counterpunch, while Pacquiao will put pressure and throw more punches. That could will Pacquiao to win on the cards.
---
David Faitelson
ESPN Deportes
Pacquiao by decision
This is a very difficult fight for both. Pacquiao, at 40, takes a risk. He's facing a fast opponent with an elusive style. Thurman knows he's fighting a boxing great in Pacquiao, and while Manny is past his glory days, has shown he is still a force among the best 147-pounders. It will be a close and hard-fought bout that Pacquiao will take.
---
Jorge Eduardo Sánchez
ESPN Deportes boxing host
Thurman by decision
Pacquiao seems to be in magnificent condition, fast, strong and 100 percent motivated by Thurman's claims he'll retire the eight-division titlist. However, I think that Thurman and his boxing skills are underestimated. Although it is true that he was inactive for two years due to injuries and looked bad in his first fight back against a weak opponent, he is still undefeated, a champion and a first-class fighter. I think Thurman will not risk much, box at a distance and take a decision.
---
Your take: